hi,
sometimes in my profiles messages I notice that it is reported that some flows are sent 3 times. Is it a report mistake or should I be worried? 

Best answer by elisegaines 29 March 2021, 21:38
Hi @Daniele_Caglio! Great question. It does look like the message was sent three times; this can happen when someone starts a checkout multiple times in a row. To avoid this in the future, you can add this flow filter: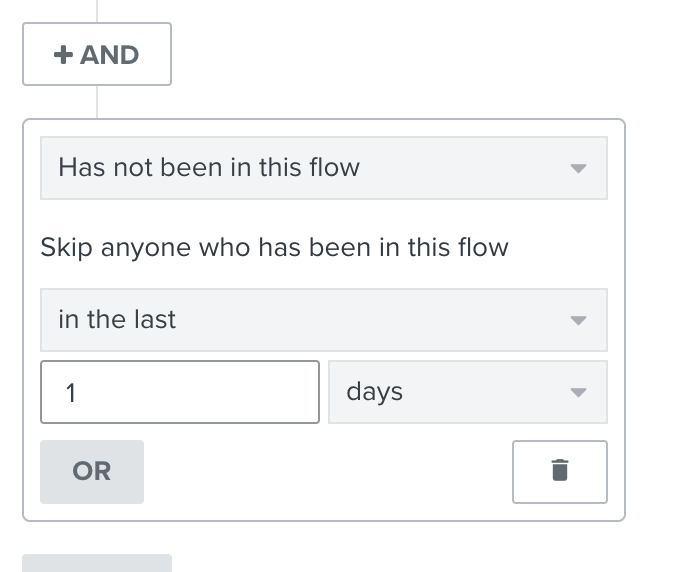 The time frame doesn't have to be 1 day -- it can be longer or shorter if you prefer. 
View original