Hello Klaviyo Community!
Would someone double check and make sure I have this flow configured correctly? Basically the customer is to hop out the flow if he or she makes an action (purchase).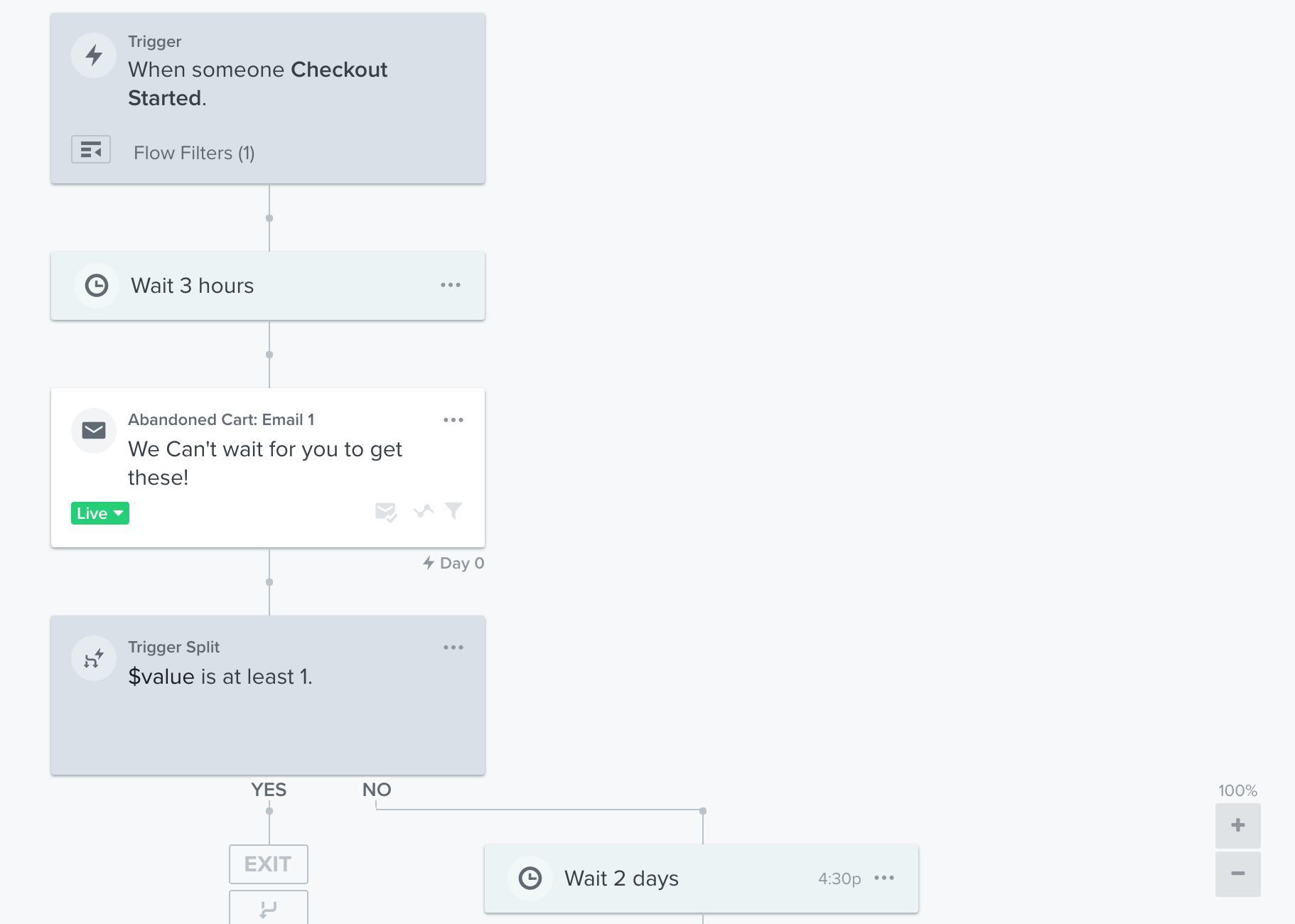 Best answer by S.Keles 20 November 2020, 23:35
Hello, happy to help!
I can't tell from the screenshot what you have set up as the flow filter. However, if this is generated from the Klaviyo flows library, it's likely that the flow filter is "Placed Order zero times since starting this flow". This is the filter you'd need so that once someone has triggered the abandoned cart flow, if they place an order at any point while in the flow, they will be skipped. 
The Trigger split with the condition "$value is at least 1" refers to the dollar value of the cart. 
Here is a guide to creating an Abandoned Cart Flow as well:  https://help.klaviyo.com/hc/en-us/articles/115002779411-Guide-to-Creating-an-Abandoned-Cart-Flow#flow-trigger-and-filters2
View original