So I didn't realize you had to activate your flows and we launched our product. After about 60 sales came in i realized i need to activate the flow for people to get anything.
Is it too late, are the people that bought not going to be part of this flow or will klaviyo smartly recognize when they bought and send emails to that person?
Best answer by DavidSandel 18 June 2021, 02:01
You can manually add those people that didn't receive the flow yet.
Go into the flow you're talking about, and in the upper right hand corner of the screen, click on Manage Flow. Then click on back populate. It will only add the people that meet the trigger condition, pass any flow or trigger filters you've added, and have not yet received the flow.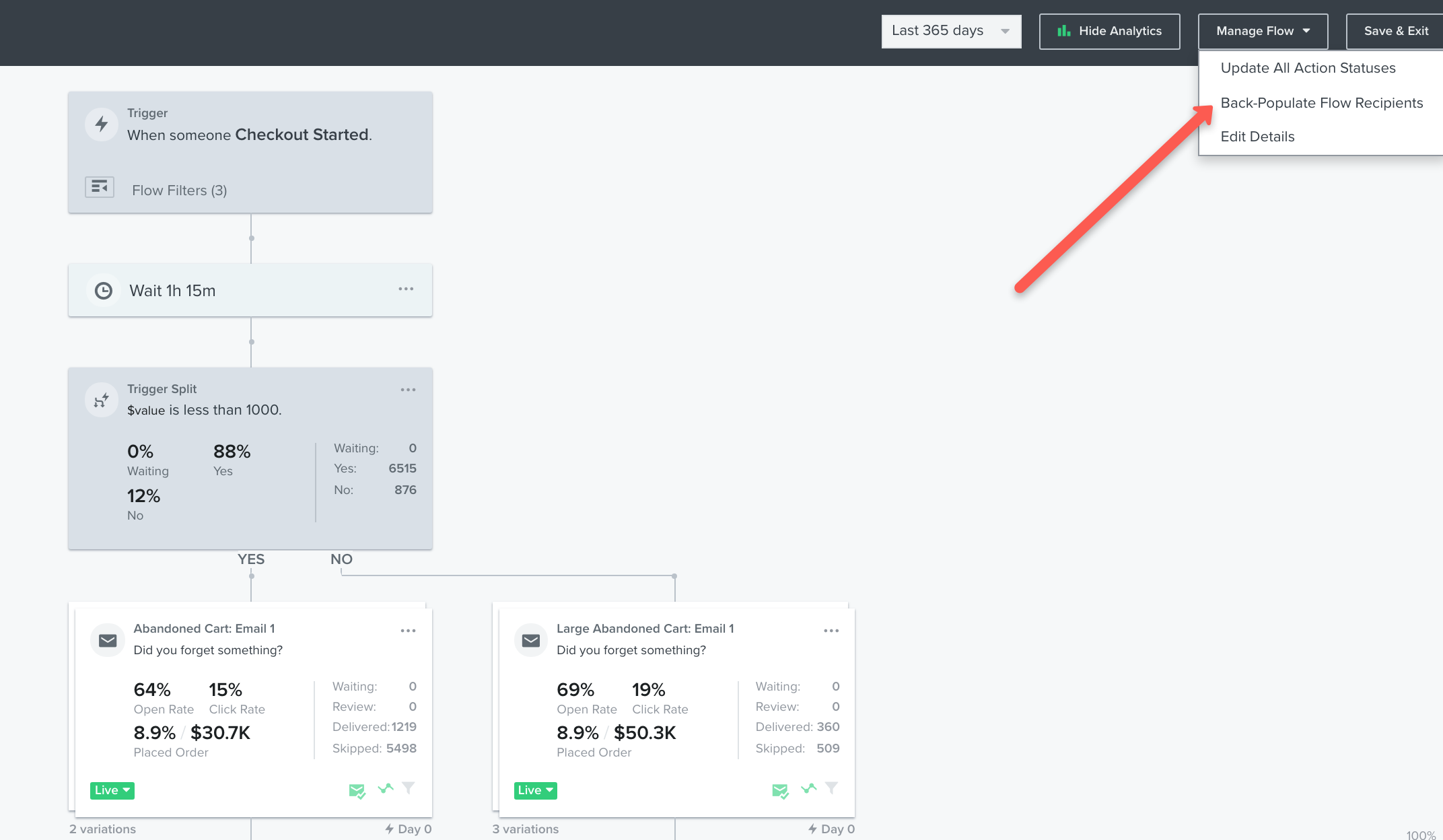 View original