Hi,
We are offering two lead magnets (freebies) in exchange to the email address. We want to send link to the download in the first email of the flow. 
I want to subscribe all them to one list, so how could I differentiate the subscribers for which lead magnet did they signed up?
Best answer by Melissa.Matusky 27 November 2020, 17:59
We don't have any specifically built forms for giveaways within Klaviyo, but you can customize any of our prebuilt forms for this! You'd simply update the $source to be "giveaway" on the form's button: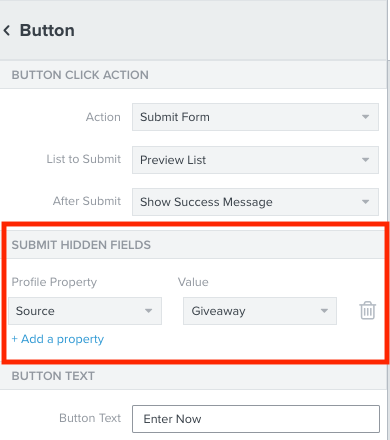 Here's our Guide to Creating a Signup Form that has helpful tips on how to customize your forms!
View original