How do I make a simple A/B test for the TIME DELAY in a FLOW? I can't seem to see that it is even possible. For example, the Browse Abandonment flow, I would like to test a faster delay to send, say 15 minutes, and a slow delay, say 2 hours?
Is it even possible?
Thanks in advance -
Best answer by Dov 22 July 2021, 15:39
Hello @Lavender_Brown,
Thank you for sharing this with the Community.
This is a great question! While there isn't an inherent "A/B Test" option for a time delay, we can use a conditional split to effectively A/B test two discrete time-delays.
Use a conditional split containing a 50% random sample and insert the two different time-delays below this split. Lastly, clone the flow email in question and insert it under the other time delay. The final product will look something like the following image: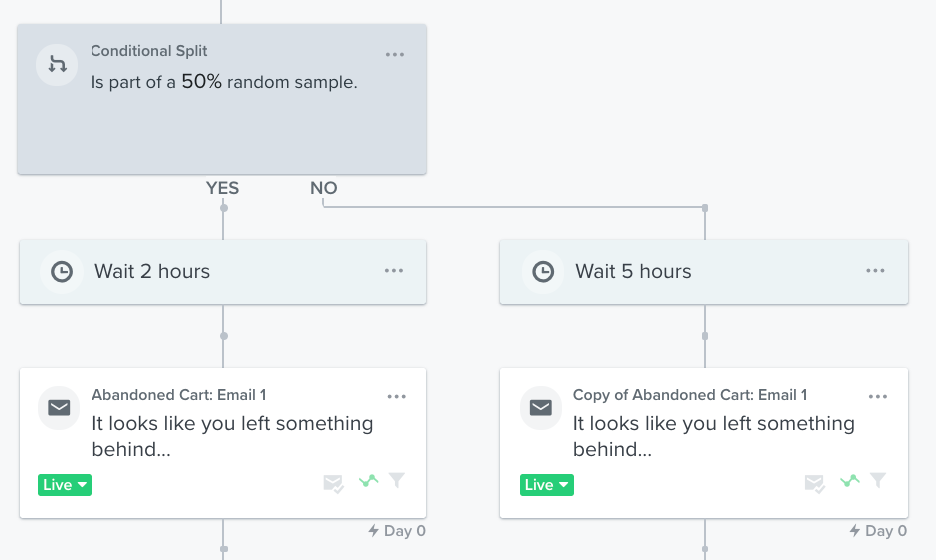 For more information, I recommend checking out our article on this topic here.
Thanks and have a great day.
View original