Hey i was trying to create a flow like this  https://help.klaviyo.com/hc/en-us/articles/115002779431-Create-a-Product-Specific-Flow
Using Produt specific Trigger, but this is not working for me since I cannot filter by `items` in the trigger.
I only see the `$value` option.  I don't konw why.
Any idea?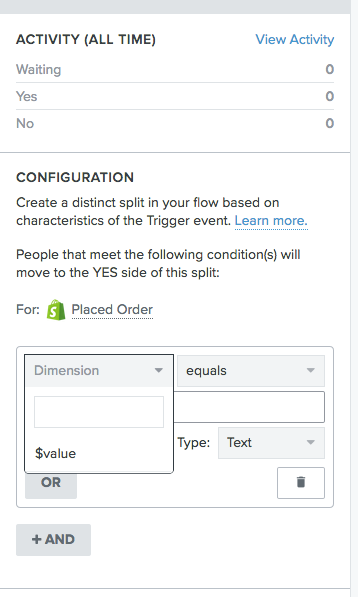 Best answer by cassy.lee 12 November 2020, 03:46
Hi @Ton 
Thanks for writing to our Klaviyo Community. This is a great question on creating a product specific flow! 

When no one has triggered an action, like viewing a product or purchased an item, there's no record of the event. Klaviyo doesn't have any knowledge of the fields this event can contain, so all it's pulling in is $value at this time. Once at least one event of this type has been recorded, you should be able to select from the different fields that are present in the event. 

You can actually test your flow logic to ensure that it is working properly by using the Trigger Preview Setup tool. You can learn more about Testing and Previewing your Flow Messages here.
Hope that's helpful! 
-Cass. 

 
View original