I have a customer who has contacted me to say she is not receiving our campaign emails. The activity reporting shows the emails are sent to her, however they remain unopened. 
she has not had any problems receiving emails from our flows. It is specifically campaigns. Does anyone have any idea as to what might be happening?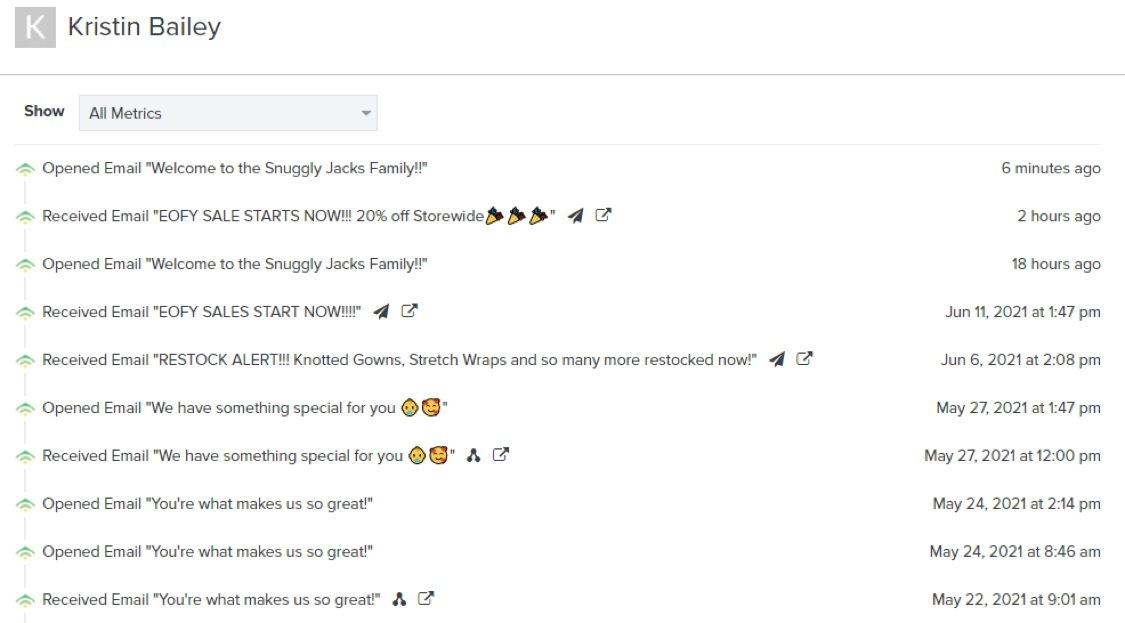 Best answer by Dov 23 June 2021, 16:13
Hello @Snuggly,
Thank you for sharing your question with the Klaviyo Community. And thank you @Mailbox Manny for the suggestions - that is all wonderful advice.
@Snuggly, I recommend checking in with the customers in question to see if they have any firewalls set-up that could potentially be filtering/rerouting certain types of emails. If they have an IT team, it would be best to have them look into it as well. We don't have a way on our end to determine what happens specifically to the email after it is marked as "received". Also, on the topic of inbox placement, if they are using Gmail, I recommend checking the promotions folder as well:
For more information on the promotions tab I recommend having a look at the thread below:
I also recommend asking the users to search for the subject line of the email in their inbox.
As a general note, there is nothing inherent about campaign emails that is different than flow emails, the fact that the users are receiving one but seemingly not the other signals that there is some filtering either by a firewall or inbox-specific filter impacting emails with certain subject lines or content.
I hope this helps!
Overall those open rates look very good! Keep up the good work =]
View original