Hey Klaviyo Community!
Is it possible to target customers in an abandoned cart flow based on previous purchase value?
Basically, I have a trigger split based on cart value, and then I want to have a conditional split for "Person has/has not (placed order/fulfilled order) where value = $X at least once over all time." Basically, I only want to give people an offer who have never reached a certain purchase threshold prior.
I've been using this help center article and tried to use both the Placed Order and Fulfilled Order actions, but there doesn't seem to be the $value property to define in my conditional split.
Any input is greatly appreciated!
Best answer by Dov 28 May 2021, 17:44
Hello @melissaberdine,
Thank you for sharing your question with our Klaviyo Community.
You can use Ordered Product Value which will be an aggregate figure for their orders over all time. So as long as your definition of purchase threshold isn't prefaced on a discrete purchase i.e. that they spent less than $500 on a single item, but rather a total figure i.e. they've spent less than $500 over all time, than this would work as a conditional split in your flow.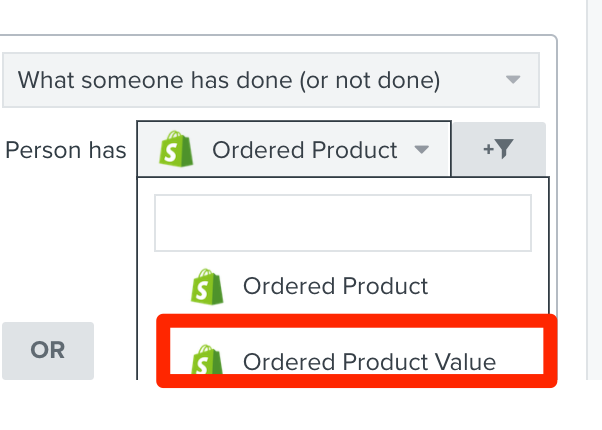 Thanks and have a great weekend.
View original