Hi, 
I want to create a flow of 3 email sequences for 1st time buyers. 
The first email should be sent immediately after purchasing, to simply congratulate the buyer. 
In the second email is where I offer an incentive. And in the third email is where I send a reminder, referring back to the second email. 
Which of the existing templates can I use for this? 
Best answer by Dov 21 June 2021, 15:34
Hello @Niles,
Thanks for sharing your question with the Klaviyo Community.
You can start by using the default Custom Thank You flow from the flows library. You can access the flows library by navigating to the Flows tab > Create Flow (top-right) > search for the name "Customer Thank You".

This will automatically create a flow with 2 emails, one catered for new buyers thanking them for their purchase and a second email catered to repeat buyers, thanking them for their repeat purchase.
This is a great starting flow template to achieve the goal of your first email. From here, you have the freedom to add additional emails to your flow.
For the second email, you should look into using dynamic coupon codes for Shopify. When you add a net-new email and click "Configure Content", you'll have the option to use Klaviyo's default themed or basic templates, you can also use previously saved templates in your new email in this flow. You should add a unique coupon code into this email using the above guide.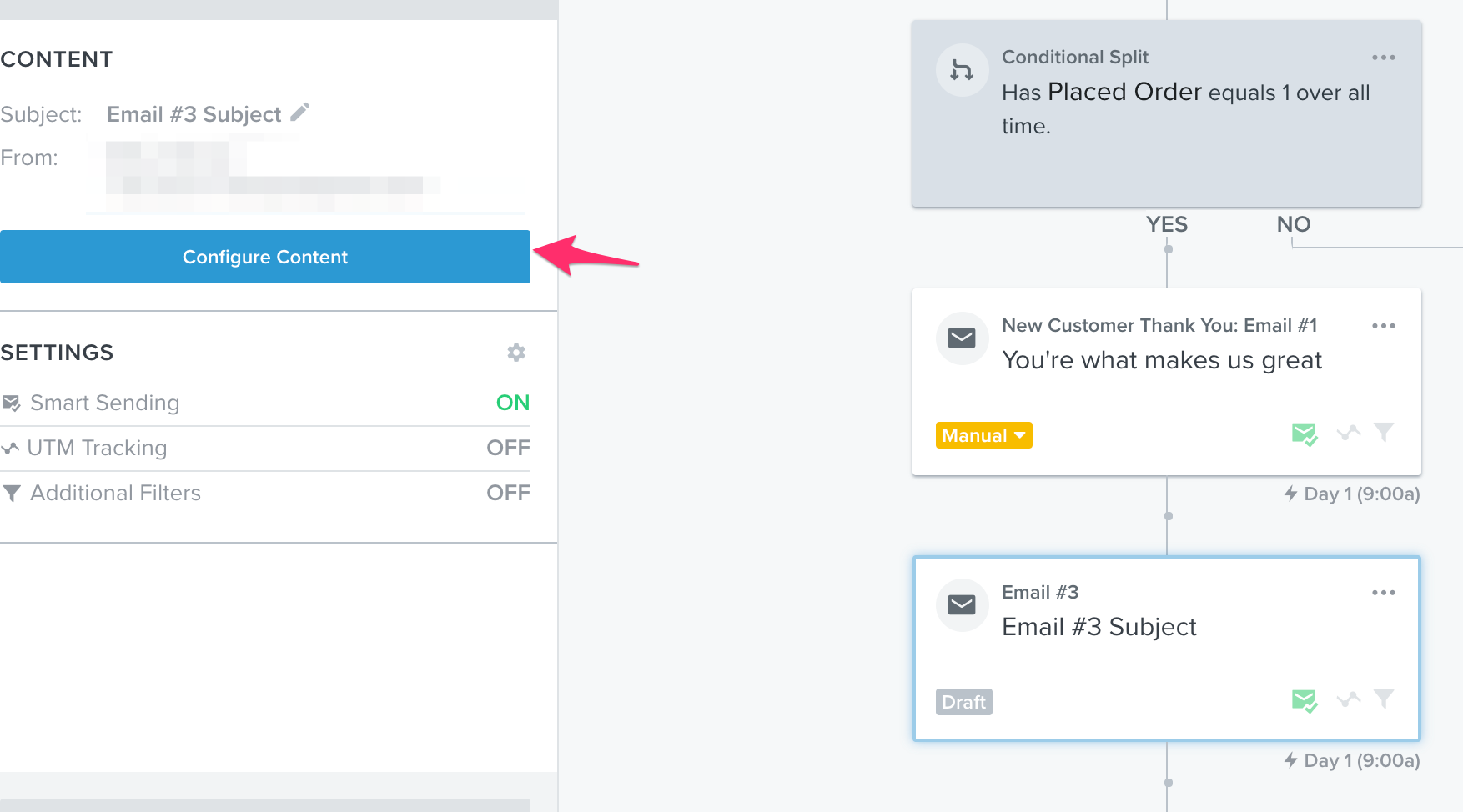 For the third email, you can simply clone the 2nd email and change the wording around slightly. Or, you can use an existing template, or create a new one from scratch. If you reference the same coupon code in the email (as long as it's not expired) it will display the same unique coupon code again in both emails. For example, say you have a coupon code that is valid for 10 days and it is contained in email number 2. You send email number 2 and then 8 days later, email number 3 sends, the same unique coupon code will be displayed in email number 2 & email number 3.
I hope that helps! Thanks for being a valued member of our Community.
View original