Hi everybody,

I am pretty new to klaviyo and need help with a flow we are running now. 
I would like to create a report which will show which email addresses (email list) entered the flow and purchased (as this is the final purpose) and I don't know how to do that.
 
I can create only a report that will show how many emails entered and purchased per flow and day, please see screenshot below.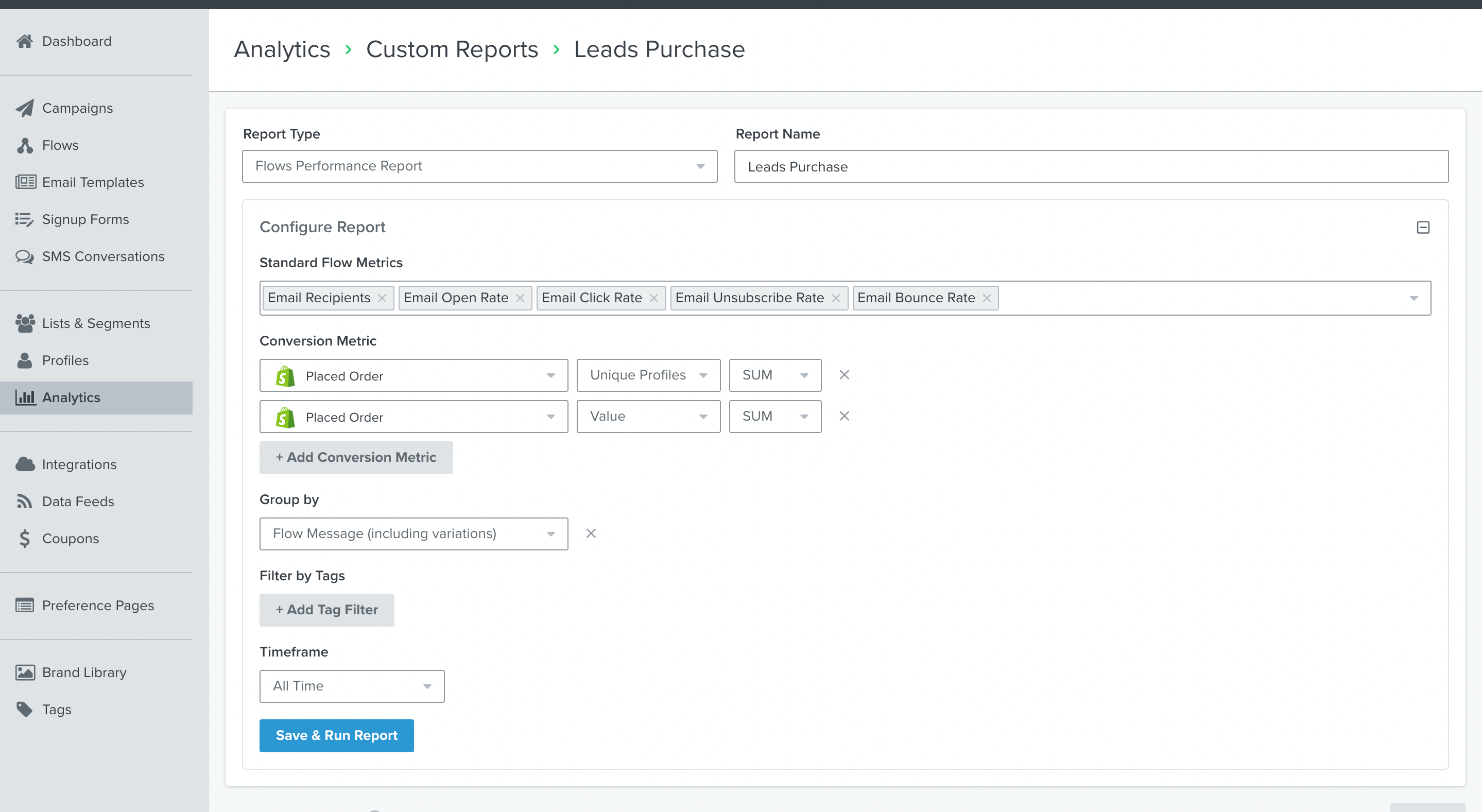 Please help.
Thank you in advance.
Cristina.