Just created a Welcome series Flow
It's not working at all
I created a popup signup form (klaviyo popup and connected to the newsletter list ) to collect emails for the Newsletter list, when I fill in the form with my own emails, and check the list, There's NOTHING
I Switched the Double opt-in to Single Opt-in and checked my emails' spam folder, NOTHING
I read all the guidance in the help center and many posts here, no solution
It must be something wrong with my account, please help me out
My acccount & email: Johnnyw@timesonboutique.com
Also please contact me at: Timesonboutique@sina.com
Thanks a lot!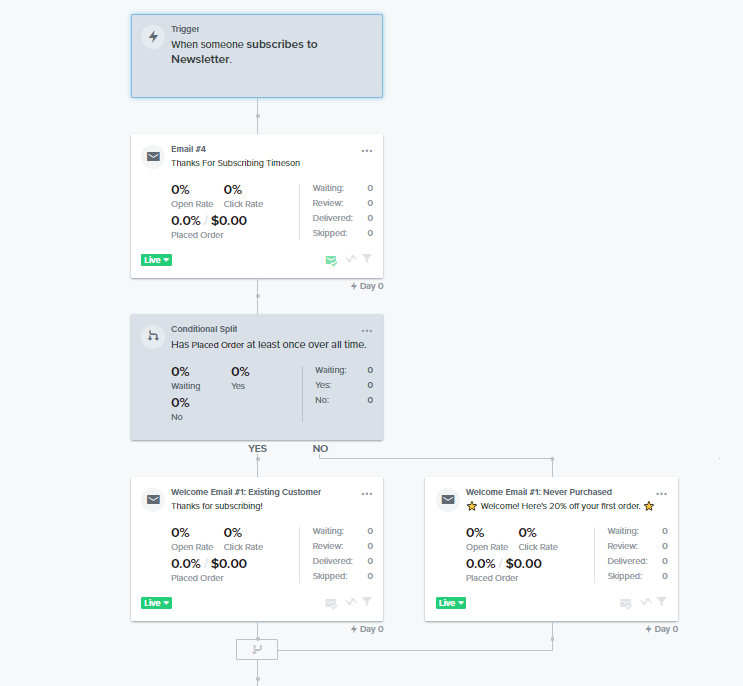 Best answer by david.to 27 April 2021, 15:51
Hello @Johnny W and @amourswear, 
Were either of you able to find a solution to the issue regarding the welcome series flow? If so, do you mind sharing what the issue was so other Community members can learn from this experience. 
Building off of @caroline, I would also recommend double checking some of these troubleshooting steps below mentioned by @retention and @Paul S that were highlighted in a similar Community post here:
Several basic things for you to verify:
The correct list is connected to your signup forms and Welcome Series.
People are entering the List after subscribing and confirming their double opt-in if applicable.
You're using the correct List as a trigger for your Welcome Series Flow.
Your emails in the Welcome Series Flow were Live when you tested and signed up to the form.
-David
View original