Hi everyone,
I've set up a lead nurture flow and I'd like to group anyone who has gone through the flow without converting in one list. I was hoping I could add these contacts to a list at the end of my flow or create a segment that shows anyone who has gone through a flow but don't seem to be able to. Is there a workaround?
Thanks,
Enzo
Best answer by retention 8 February 2021, 22:01
@enzo.dell Hi,

There are a couple of ways to do this. The easiest way is to create a Segment with subscribers who have received the last email of the flow, and has never placed an order. The segment should look like this: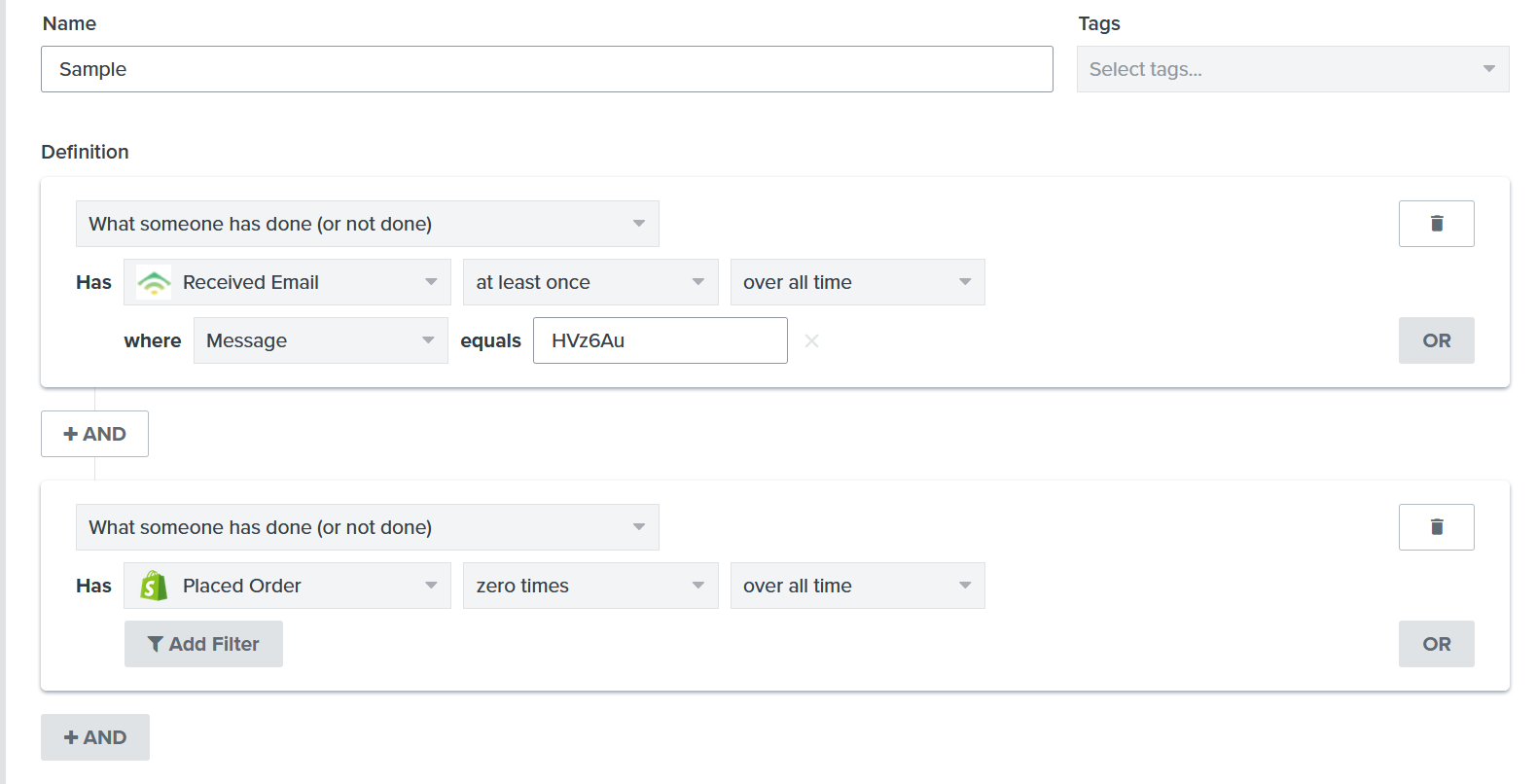 The weird code (HVz6Au) you're seeing in the image is a unique ID. Every email in your Klaviyo account has a unique ID that you can use to create segments. To find the unique ID of the email, you need to click on "Edit":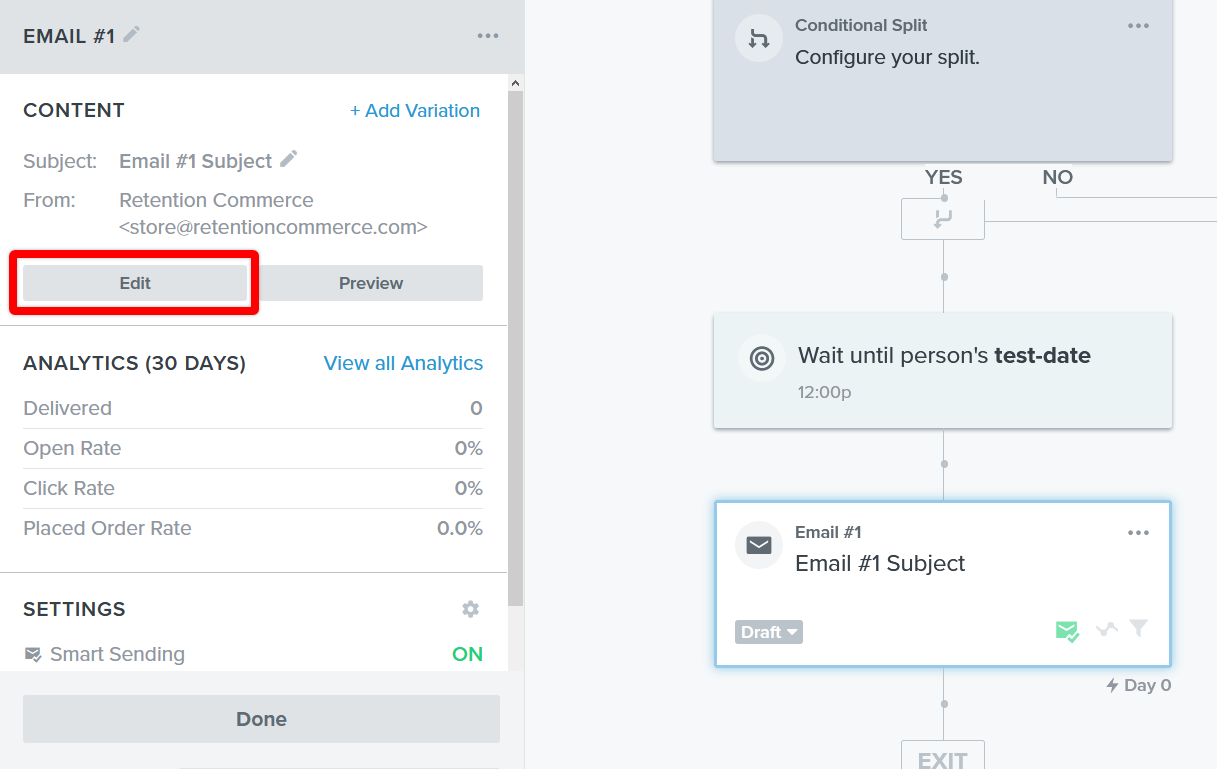 And then grab it from the URL: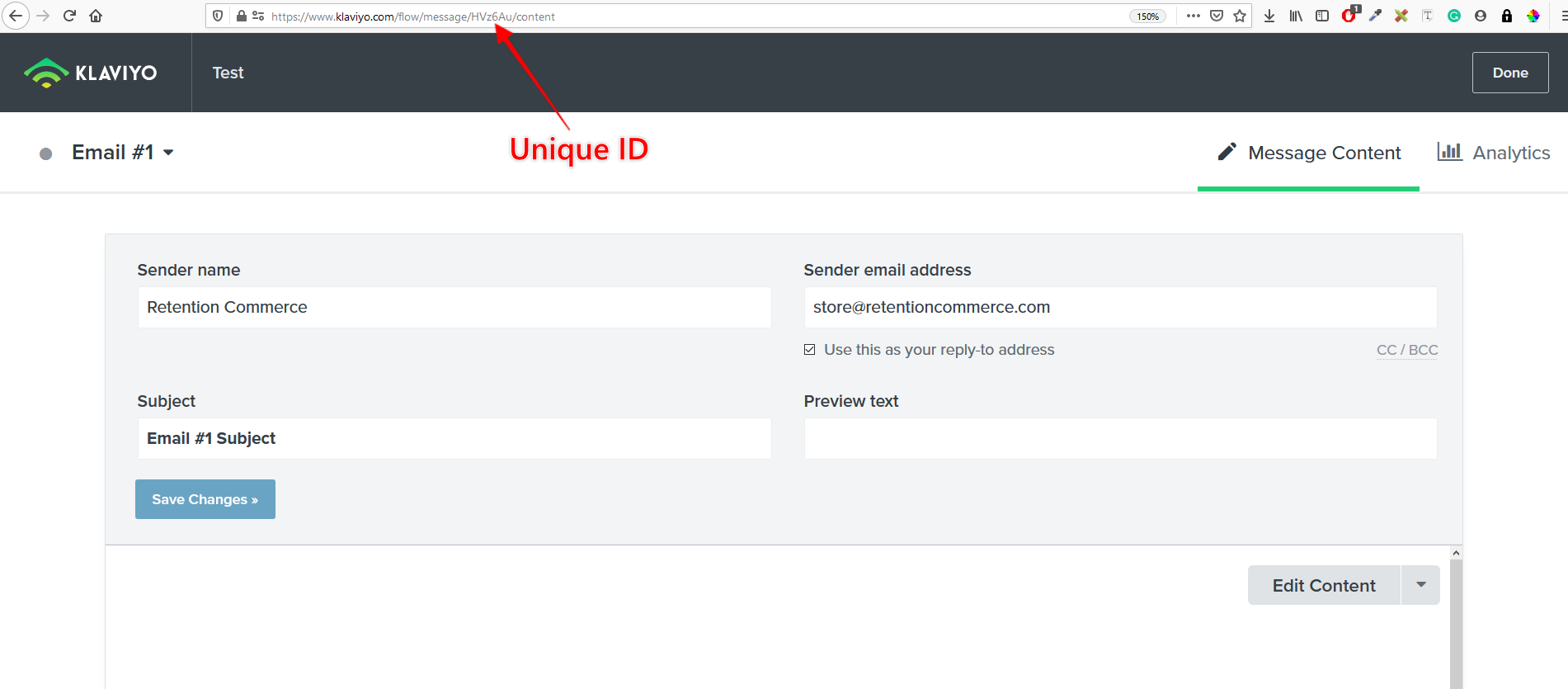 By setting the segment's definition to check if person has received the last email of your flow, you're actually checking if someone has been in that flow, and if he received the last email it means that he is at the end of the flow.

Hope this helps!
View original