I want to display two blocks in the same line, one on the left and the other on the right, but don't know how to do? Someone knows? Help! Like this screenshot blow.

Best answer by Bobi N. 1 March 2021, 10:08
@brynn 
When you editing the email where the drag and drop elements are, on the bottom you have this Add Columns to Email, that is where you can do this.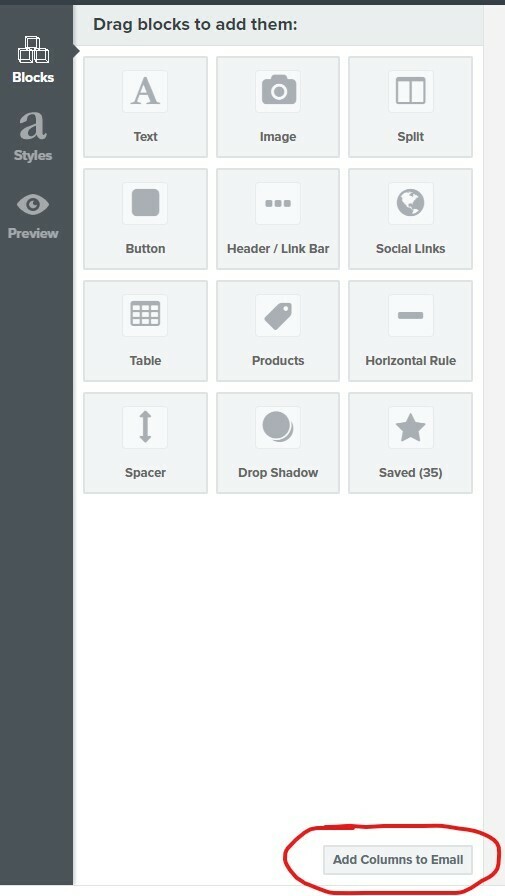 View original