My business send automated emails to my customers regarding order updates after they complete their purchase. I would like to add newsletter subscription link or form at the end of those emails to gain more subscribers
Best answer by retention 29 June 2021, 20:03
Hey @Saulehasif - welcome to the community! 
There's a few ways you can do this:
Create a Landing Page with an embedded Klaviyo Signup Form.  On your site, build a landing page with a Klaviyo Signup Form so that you can link to this page from your order updates.  The nice thing about this method is the user will be directed to a page on your site, and it can have common branded experience like your website header and footer.   Since it's just another page on your site, you can customize it however you want. Here's how you can create an embedded Signup Form: 
Create a Klaviyo Full Subscribe Page.  From the List you want users to be added, click on the "Subscribe & Preference Page."  You can do some basic customization to this page like changing some of the text, adding in an image, and additional fields as you see necessary.  You can use this page directly or embed it within an "<iframe>" on your site. The link is in the upper right corner like this :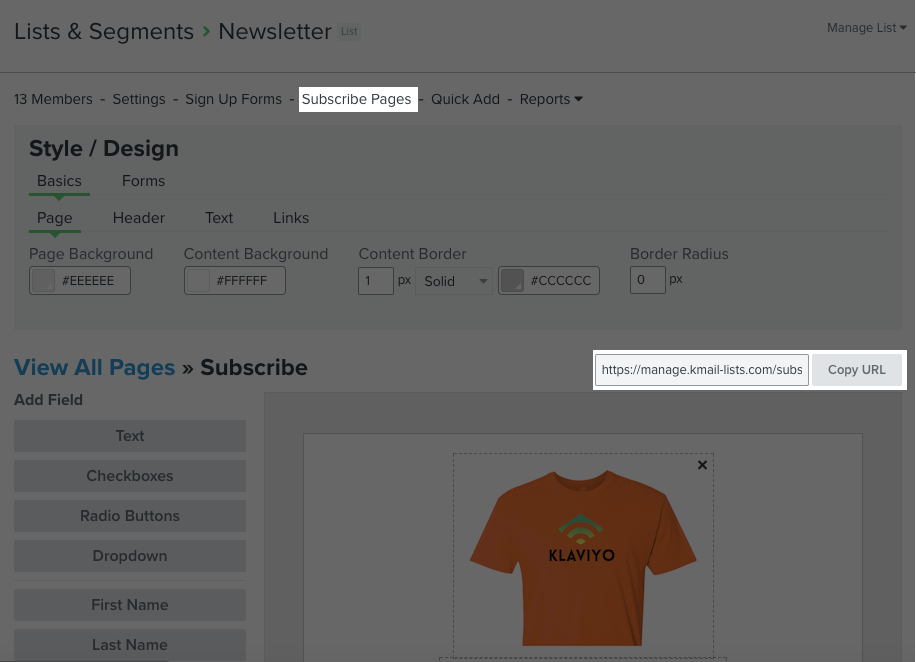 Though this is more limited in what you can do with the look and feel, it's easy to setup and ready to go.  Here's some documentation on how to do get started with this:
Hope this helps!
View original