I created the Klaviyo form, published, embedded it within my coming soon page but I cannot get rid of Shopify default sign up form. I know there's a way you can redirect Shopify's forms to Klaviyo but I've spent hours trying to get this far on my own and I would just like to keep it simple and remove the default form. Klaviyo's form is the upper right, Shopify's default is in the middle. I would like the Klaviyo form centered with everything else. Thanks.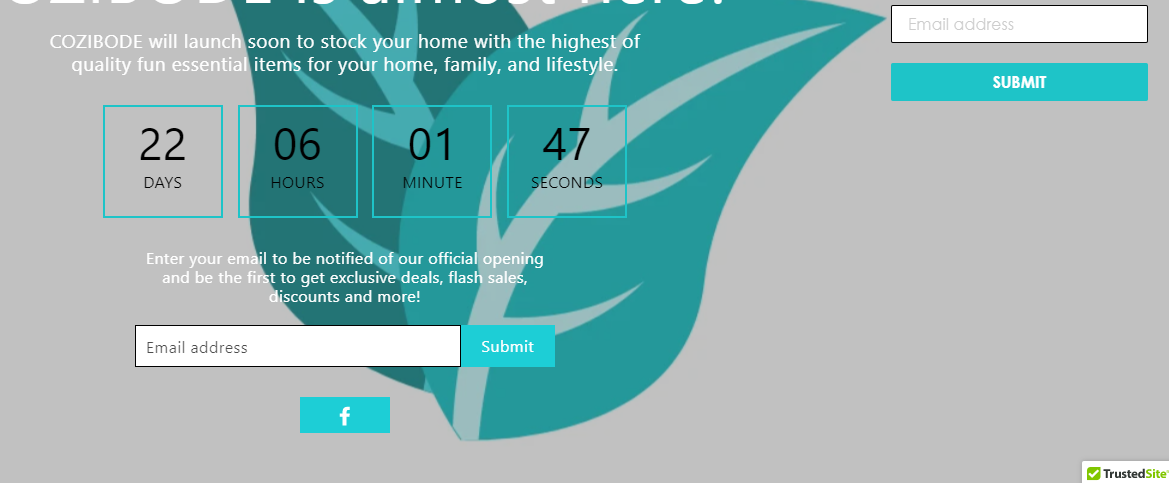 Best answer by julie.accardo 10 April 2021, 14:25
Hi @Taj30,
I was able to locate the following response from this post in the Shopify community forum regarding how to remove a Shopify form: 
"On your Shopify admin, go to Online Store > Themes > Customize > Footer, then you can click the little arrow to the left of 'Newsletter signup' and then click 'remove content'. Don't forget to then click 'Save' at the top right!"
As for Klaviyo signup forms, we offer 3 different signup form styles:
Popup - Will always appear in the center of the screen
Flyout - You can adjust the form behavior so that it slides out from a particular location on the page.
Embed - You can place this form anywhere on your website.
Knowing the different form options, I would recommend designing an embed form so that the form appears embedded in the center of the page similar to how the Shopify form appears embedded. Because an embed form can appear anywhere on your website, you will need to add a short code snippet unique to the embed signup form to your website based on where you want it to display. If you need assistance from a front end web developer, Klaviyo has an extensive agency partner network that you can leverage.
I hope this helps!
Julie
View original