Hello, I have a customer who abandoned checkout with email A and placed an order with email B.
I would like to remove their email A from the abandoned checkout flow it is in. But it is in a waiting queue of thousands of customers and I cannot find a search function to find email A. 
Also, when I go to email A's profile, I can see that it is scheduled to receive an email, but it looks like I don't have the ability to cancel the send from the profile.
Any help would be appreciated!
Best answer by Julia.LiMarzi 10 December 2020, 21:09
Hey @ConnorBohannan! Great question.
Probably the quickest workaround I can think of is adding a flow filter to your abandoned cart flow that is set up like so: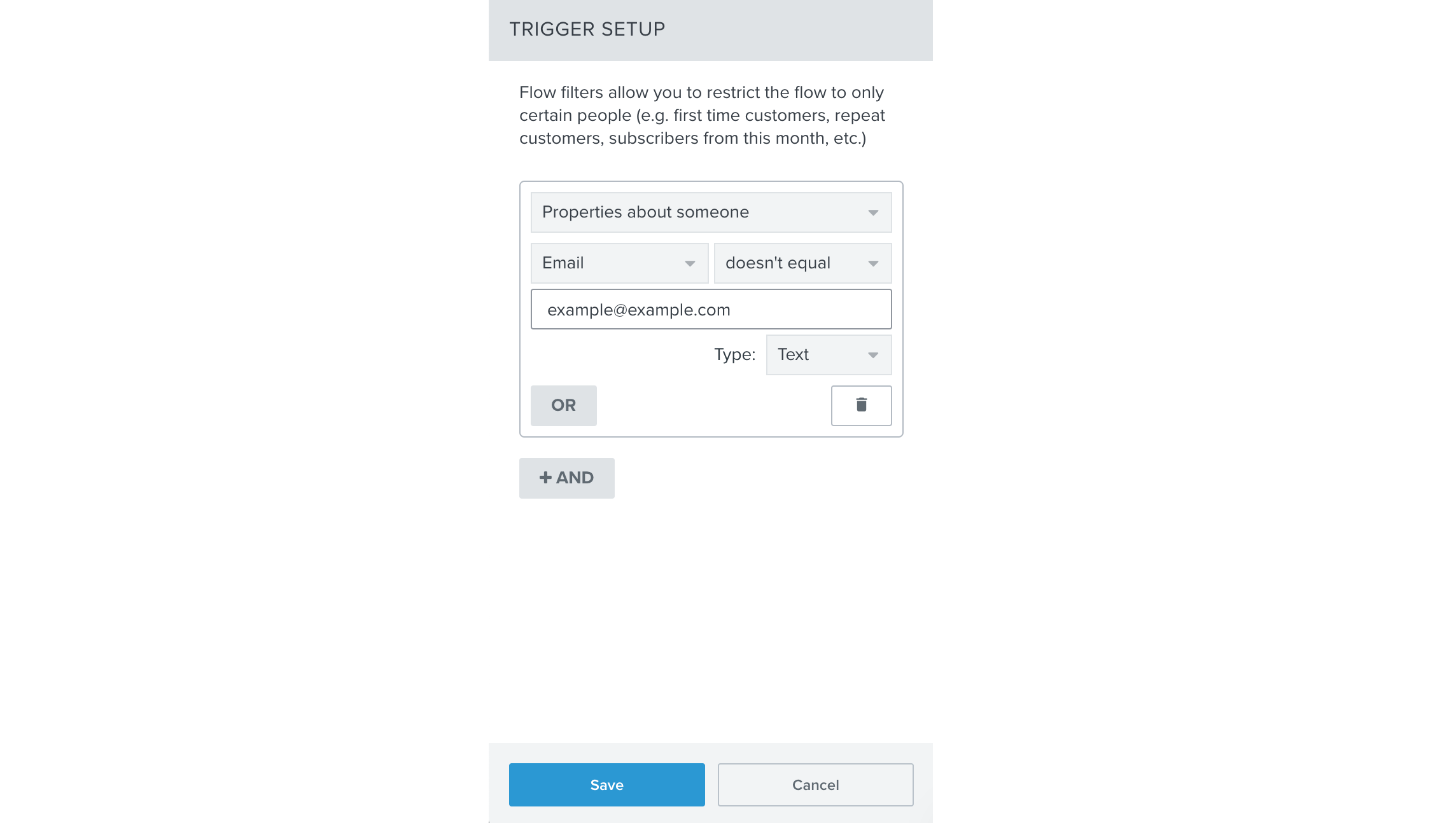 If you leave that filter on for the next couple days or however long your flow journey lasts, Email A will be skipped for every step because it fails the flow filter. You'll just need to remember to remove the filter in future so that later they can receive the flow again.
I hope this helps!
View original