Hello, 
I am new on Klaviyo, I created a List and linked to a Sing-up Form where the client can get a 10% discount if he gives me his/her mobile number.
I tried some tests with friends and family but even though the sign-up form registered 11 submission, the list is still empty, while the "profile" section is correctly working.
It may be useful to you to know that in the Opt-in process I flagged "single opt-in".
What could it be? Can anybody help me?
Thank you in advance
Best answer by Dov 14 June 2021, 20:18
Hello @pippokerAA,
Thank you for sharing your question with the Klaviyo Community and thank you @marissanunez for your reply.
Hi @pippokerAA 
Thanks for sharing with the community!
Are you seeing consent populating on the profiles that fill out the form? Are you able to see them in Klaviyo at all? If you are not, then this could be something that needs to be adjusted in the form.
This guide goes over how to collect consent properly in Klaviyo to trigger texts. I'd also check out this guide on creating an SMS welcome series as there are some great tips!
I hope this helps
In addition to Marissa's advice, @pippokerAA, can you verify that the list was single opt-in when the consent was submitted? If the change to single opt-in for the list was made after the sign-ups occurred, it would not apply retroactively. The list would have to be single opt-in at the time the SMS sign-ups occurred.
Additionally, can you confirm that the sign-up is configured to submit to a list? You can verify by clicking on the CTA button of the form and you should see a list name under "List to Submit". If not, you can assign a list for the form to submit to here.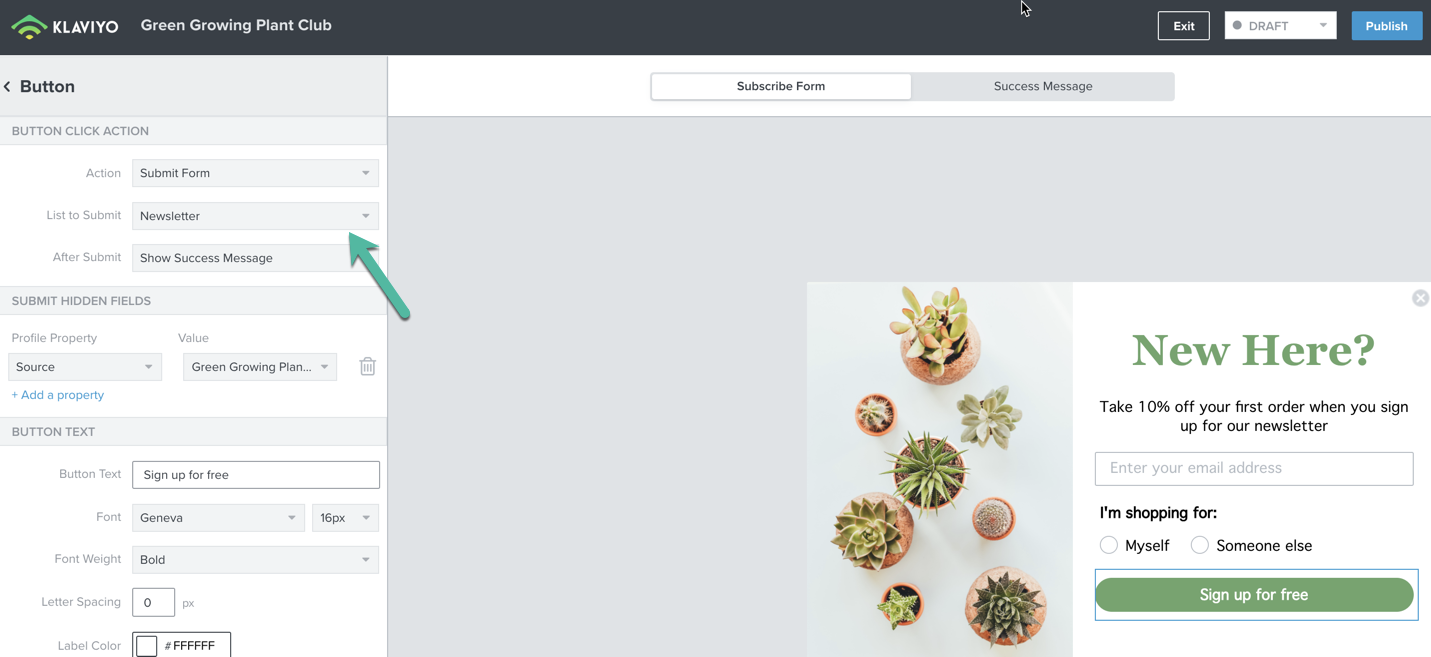 I recommend testing the form once again with the above advice in mind and please do let us know if you're still having difficulty after confirming the above information.
Thanks and have a wonderful day.
View original