Hi,

I embedded a single opt-in Newsletter form on the footer of my website and I created a Welcome Series of 3 emails, the 1st email having no time delay; I want it to be sent immediately.

I tested the opt-in form by putting my email and hitting the subscribe button.  My email address shows up in the Newsletter list.  All good!
However, I did not receive the 1st email.  What could be wrong?
Thanks in advance for your assistance!
Mel
Best answer by itdawnsonthegreen 12 March 2021, 18:31
 HI Bob,
Thanks for your response.
Below you'll see a screenshot of my Welcome Series flow, with the analytics.
As you can see, there's not time delay between the sign-up and the 1st email.  Also, after 2 days I still haven't received the Welcome email.
My Klaviyo account is new and there are only a dozens email addresses.
Does Klaviyo remember an email even if I delete it from the Klaviyo list and sign-up again on the subscription form on my site?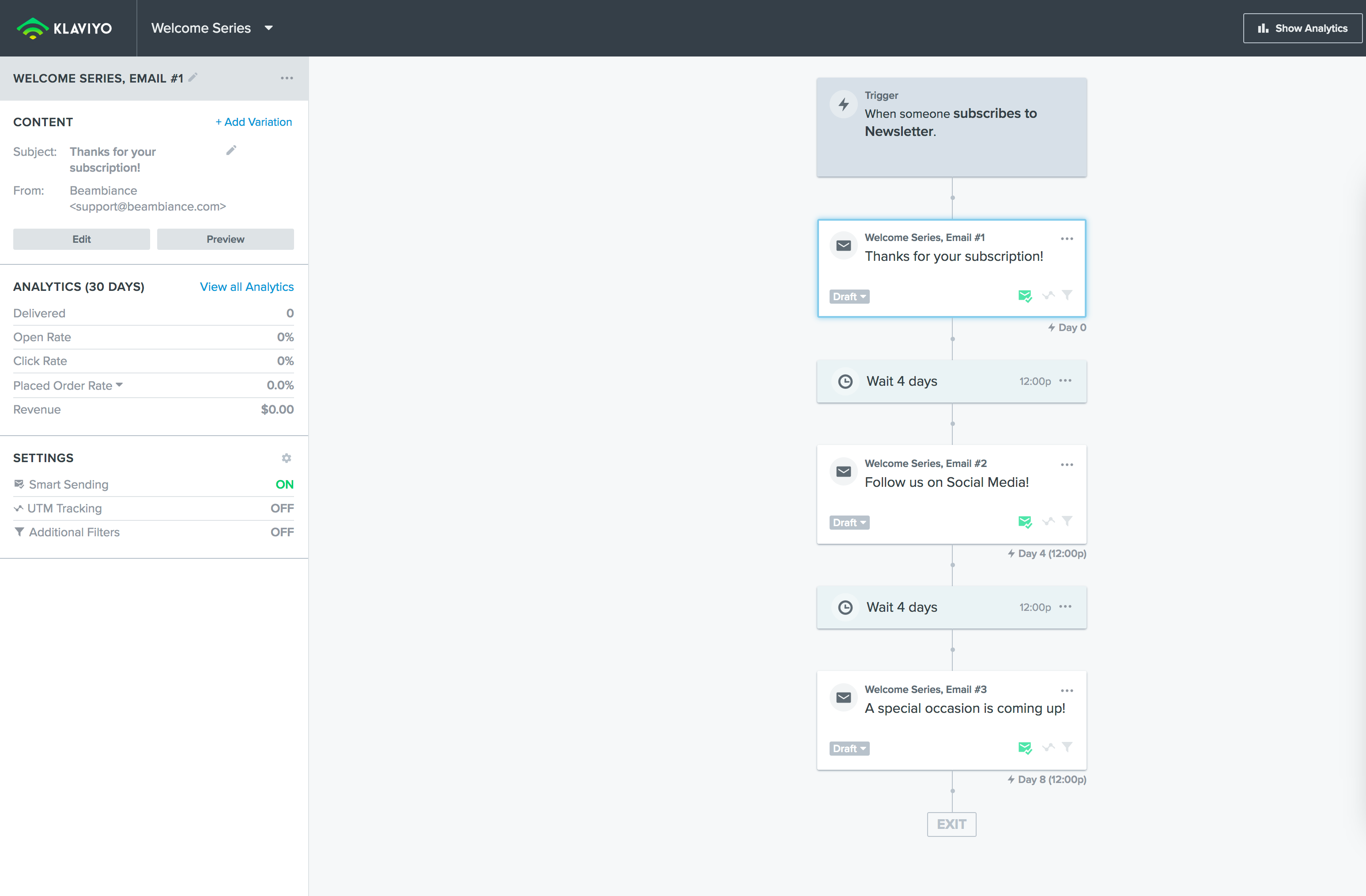 Thanks for your assistance!
View original