I have a 4 step welcome flow, and customers are being skipped after the 1st step. I had smart sending on but I since turned it off. IDK why having it on would affect it though because I wasn't sending other emails. Can I backflow all these skipped recipients? What should I fix?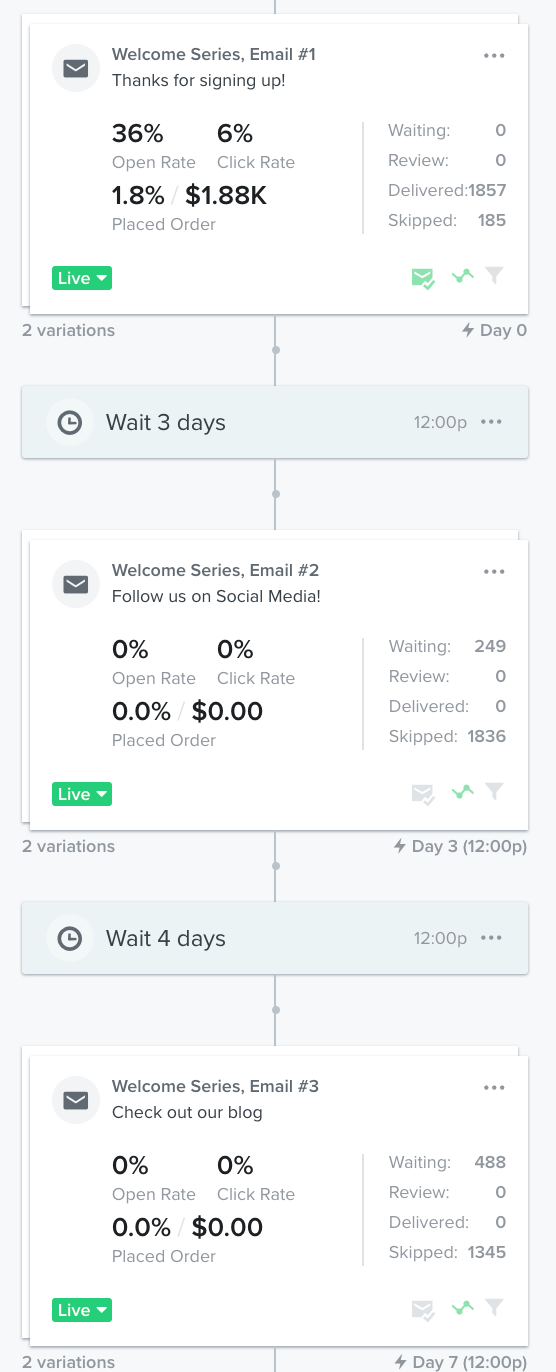 Best answer by ksanfelipe 22 January 2021, 00:15
Ah, yes! That flow filter is most definitely the problem. Great catch.
Instead of using a flow filter, you can add this condition as a conditional split at the very top of your flow, before the first email.
[CONDITIONAL SPLIT] Properties about someone » Created is in the last day. Then your flow will go down the "yes" path.
This way, the created date is evaluated at the start of the flow, but not throughout the remaining flow steps.
View original