Hi all, I created a flow with the following condition: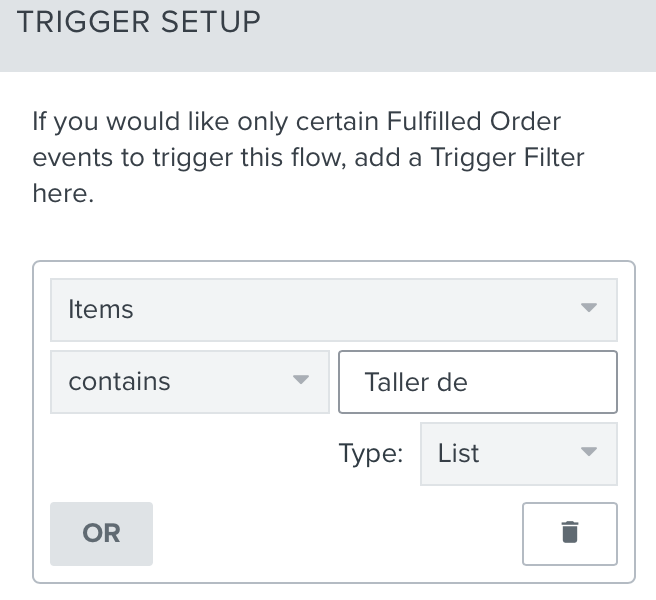 But When I fulfilled an ordered with the name "Taller de..." as shown in the follow example, the trigger did not recognize it. Could you please let me know, what I am doing wrong?
Thank you in advance,
Noemí
Best answer by julie.accardo 14 March 2021, 13:10
Hi @noemi,
It appears as though this trigger filter is set up based on a portion of the item name - using "Taller de" rather than "Taller de ramos florales 12.03." You will need to adjust this trigger filter to contain the full item name (it should appear for you in a drop down menu). I'm assuming you only set a portion of the name because there were a few items that begin with "Fuller de." If that's the case, you'll need to add all of those full item names as trigger filters within this flow. 
Hope this helps!
Julie
View original