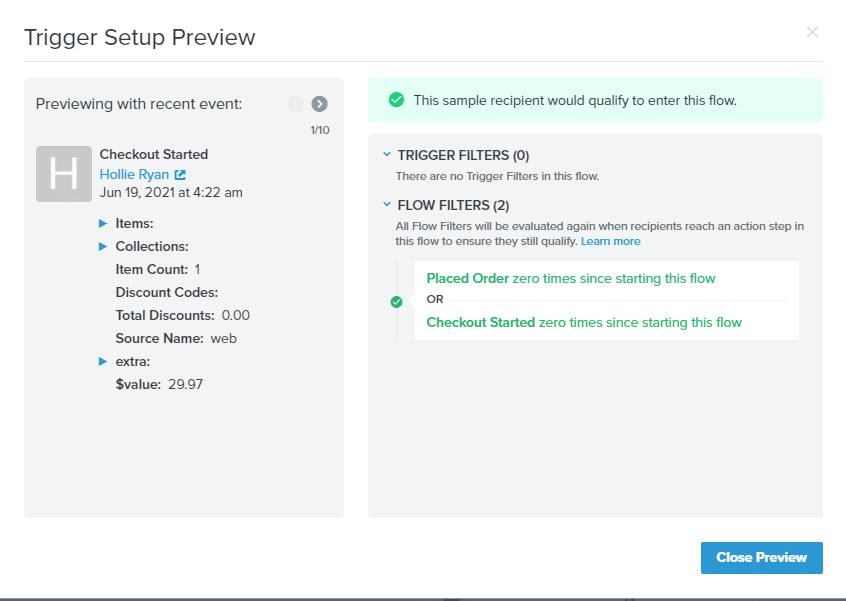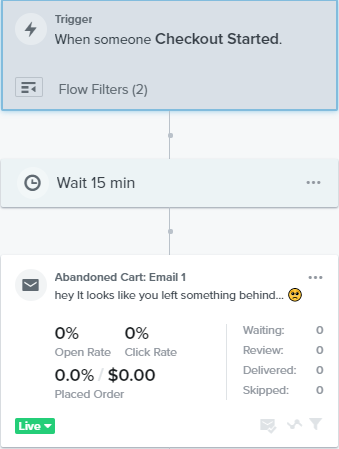 I have a bunch of people that qualify to enter this specific abandoned cart flow, however, seeing on my shopify store that I have new abandoned carts, it does not show that any abandoned cart emails are sending. Am I missing something, or do they have to subscribe to the email list, in order to send one, or can anybody receive the abandoned cart email. I checked my email subscription list, but nothing has been sent yet. The browse abandonment works, but not the abandoned cart one. Does anyone have a solution?
Best answer by Dov 29 June 2021, 15:58
Hello @jaycee,
Thanks for sharing your question with the Klaviyo Community.
First, Shopify and Klaviyo define cart abandonments slightly differently. One crucial difference between Shopify and Klaviyo is that customers who Abandon Checkout in Shopify may or may not submit or be associated with their email address. In contrast, a Checkout Started event in Klaviyo requires that a customer enter their contact information (which includes their email address), submit the information, and then proceed to the second Shopify checkout screen. As a result, you may have users logging Abandon Checkout in Shopify but not yet meeting the threshold for triggering a Checkout Started event in Klaviyo. This group of folks would not trigger this flow because they never logged a Checkout Started event.
Judging by your screenshot, there is at least one user there who has met the criteria to log Checkout Started and it looks like they should qualify for the flow. With that said, it can take some time for the flow analytics to update in the flows overview page (which is what you are displaying in your screenshot) if the event occurred recently, I recommend clicking into the flow email itself and clicking "view all analytics" > Recipient Activity to gauge user activity in real-time (screenshot below of this page).

You should see emails being delivered there. Or, you may see emails being skipped under the Skipped tab for reasons such as failing flow filters which would be a reason why a user may qualify for the flow via a Checkout Started event, but would not receive emails from this flow. This should be your "go-to" place to view flow analytics in real-time before the flow analytics overview UI updates.
To address your question about lists -- no, anybody who takes an action (abandons a cart) is eligible to receive one of these emails, they do not need to be a part of a specific list.
I hope this helps!
View original