I am very angry, I have tried everything and it does not work for me.
So I have the profile (create a list with my email to test)
I did 6 different flows and no mail arrived. I did 1 at 3.30 pm Santiago time, another at 3.30 pm recipient time, another 3.30 pm Argentina time (in case it didn't work), another (3) two days before the anniversary. And nothing works for me !!
What can be?
My profile: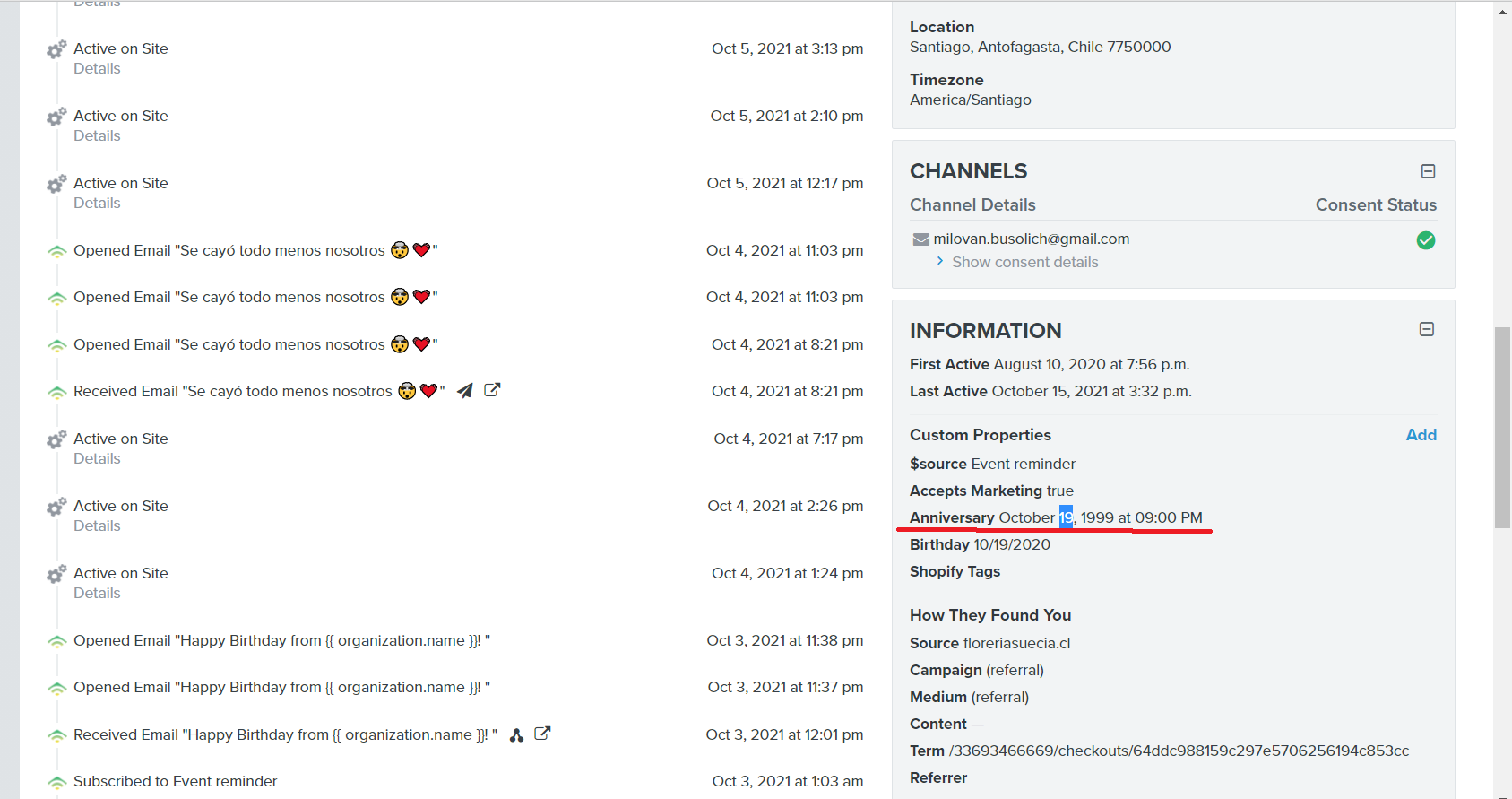 Flows: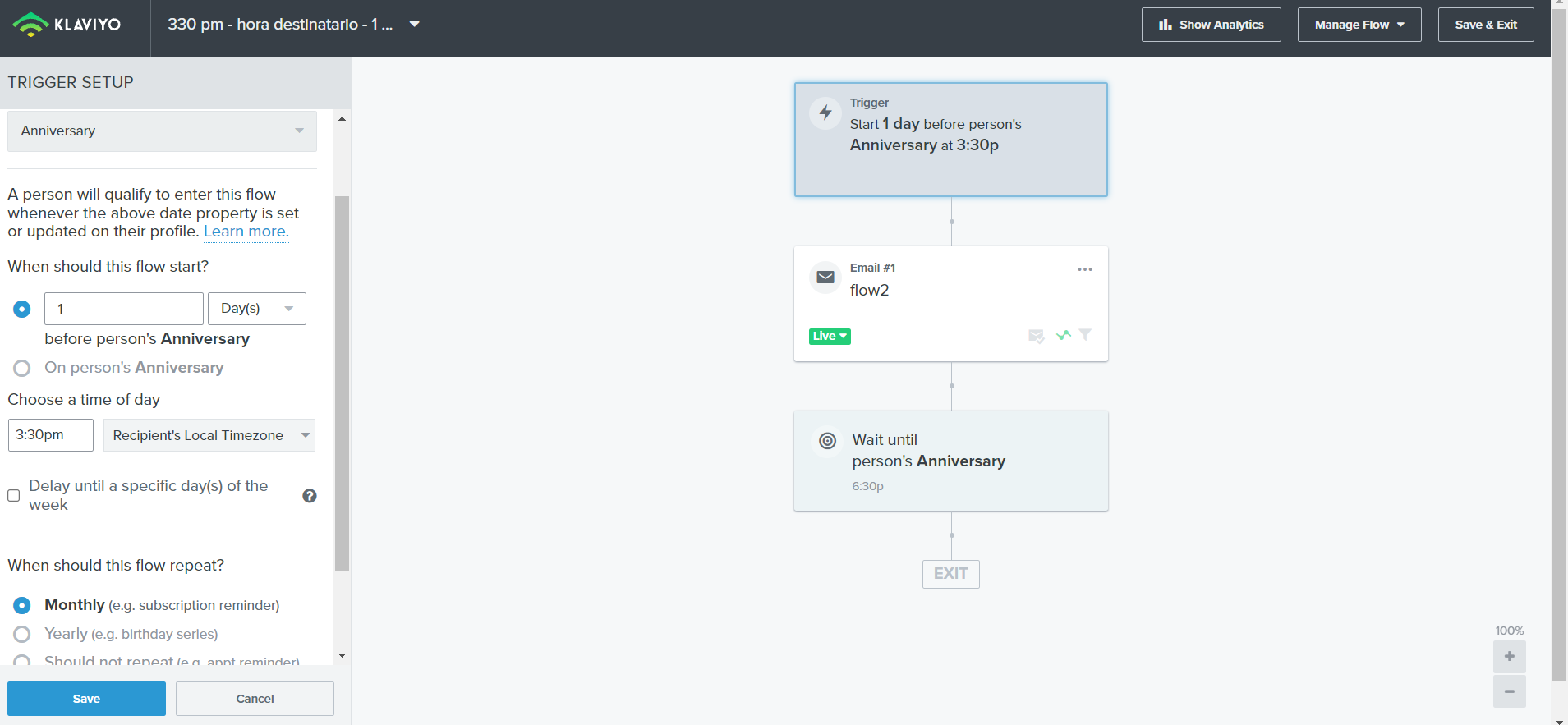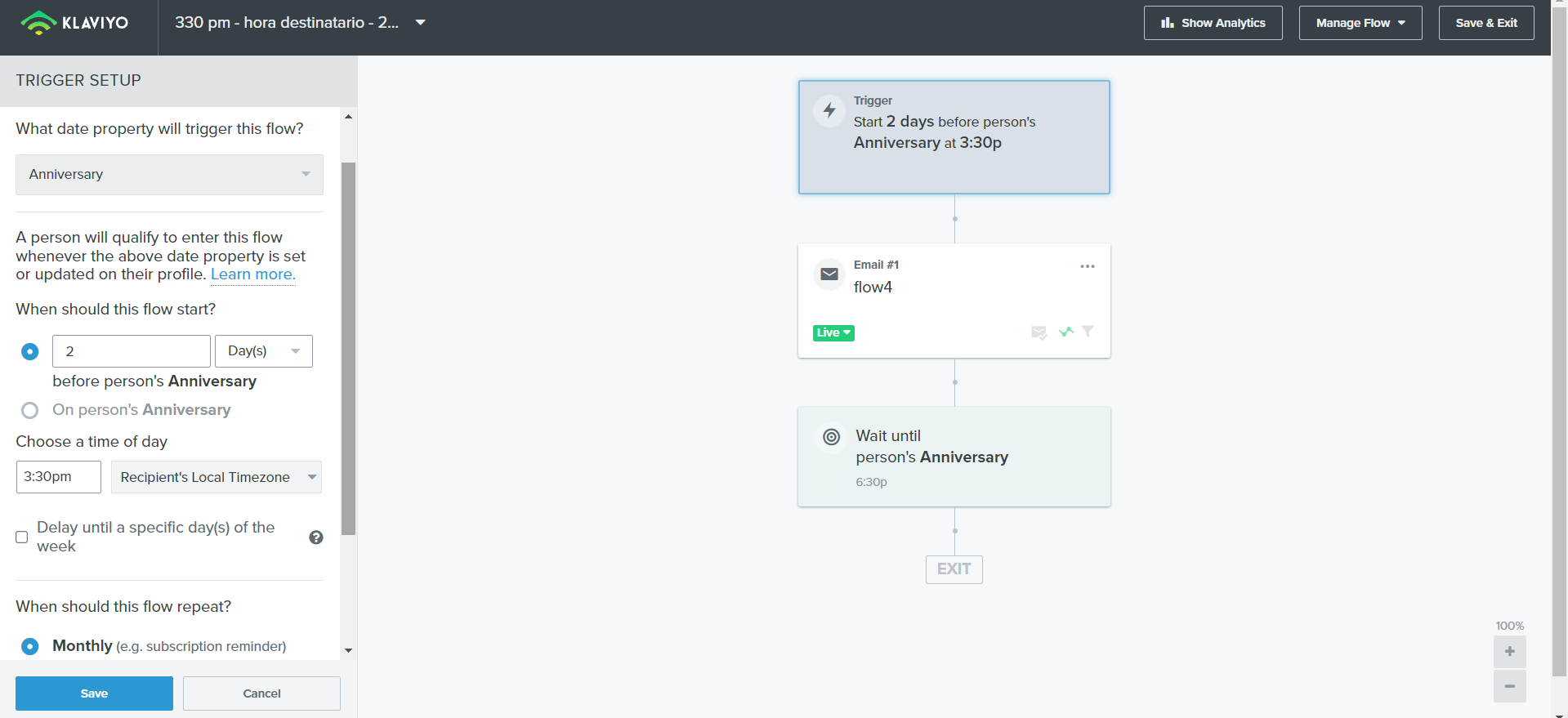 Best answer by stephen.trumble 19 October 2021, 18:40
View original