I've set up up my welcome message, changed the double opt-it to single opt-in, and tried to run a test with an email account. I clicked the confirmation email when it arrived and received the message that I was subscribed, and can see my email address in the list for the newsletter subscribers on my Klaviyo page but after 28 minutes still have not received the welcome email. I have customers who signed up for the email as far back as December and it turns out they haven't received their welcome emails with the discount code either! Help! How do I get this to work and send the welcome email to those customers who've not received it yet instead of resending it to all newsletter subscribers?
TIA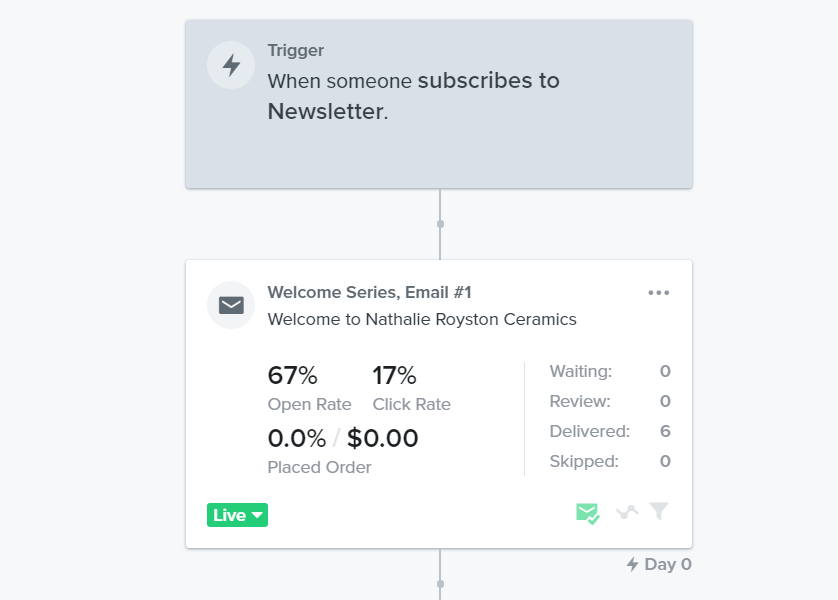 Best answer by Dov 8 April 2021, 21:45
Hi @NathalieLR,
Thanks so much for sharing the steps that you did take already, and exploring the Community for some solutions.
I recommend checking your spam/junk and promotions folder as well. If you found the email here, there are two factors to consider when you're looking to improve your deliverability and reduce the number of emails being sent to spam. One is regarding the content of your email and the other has to do with your sender reputation. First, we advise our customers to run spam tests on sites such as Litmus.com or EmailonAcid.com to see the exact reasons why your email might be triggering the spam filter. Checking for spam filter keywords manually is not something that can easily be done so I would definitely recommend checking out those 3rd party services mentioned above for the ease of spot-checking the content of your emails.
Next, your sending reputation is developed over time as a combination or sending behavior and infrastructure. Inbox providers look at a number of identifiers to determine where to place your emails, this includes open and click rates, unsubscribes, spam complaints, and others. However, these methods for how inbox providers determine the placement of your emails aren't public. This is the reason why we strongly recommend sending to engaged profiles to ensure your emails deliver to customers who are more likely to open and engage with them. Here are some resources I can provide to guide you in the right direction:
Understanding Deliverability Best Practices
How to Strengthen Your Sending Reputation
Create A Highly Engaged Segment
Why emails end up in spam is entirely dependent on how inbox providers like Gmail and Yahoo track how recipients interact with emails from your domain. I would recommend giving the above docs a quick read to see if any of those reasons apply to you and try to identify if the reason for your emails ending up in spam has more to do with the content of your emails or your sender reputation.
Thank you and have a great day.
View original