Hi all,
I'm trying to set up my browser abandonment flow using the provided template, and the product viewed isn't showing up in the email. 
On activity feed, i'm able to see what products customers are looking at, so unsure why the info isn't integrating to the email.
Is there an extra step i'm missing here?
Thanks,
EMily
Best answer by Omar 22 November 2020, 02:18
@emilyamey 
What @Manny Singh mentioned above. When you click preview a dialog box shows up with the information of the browse or abandoned cart data.
Scroll through this list and you should see products and image urls. This is the data that you need. Are you sure you're using the correct blocks and info in there? (I've seen issues when importing or cloning woocommerce klaviyo flows and using them for shopify). 
Maybe adding a new flow from the klaviyo example flows and checking if the same issue is still there.
Looking at your example it seems to me the data feed is empty  no price, no image, also None as a link.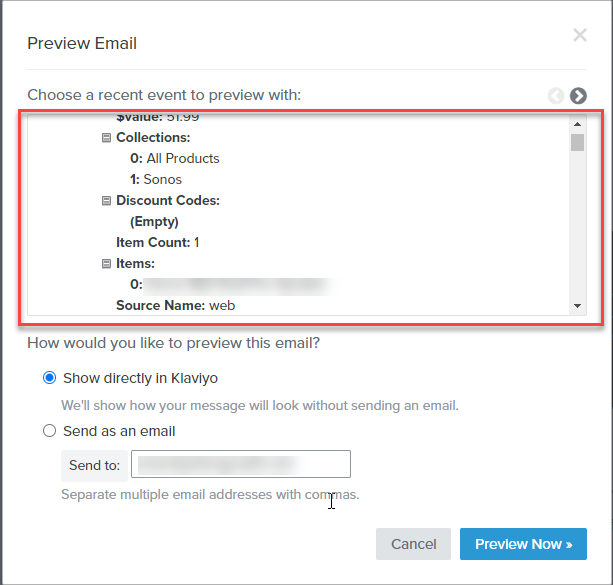 View original