Hi
We are running into an issue. It appears that our abandoned cart flow is triggering for users who have already placed an order using the Manual EFT payment option.
Our flow is set up like this: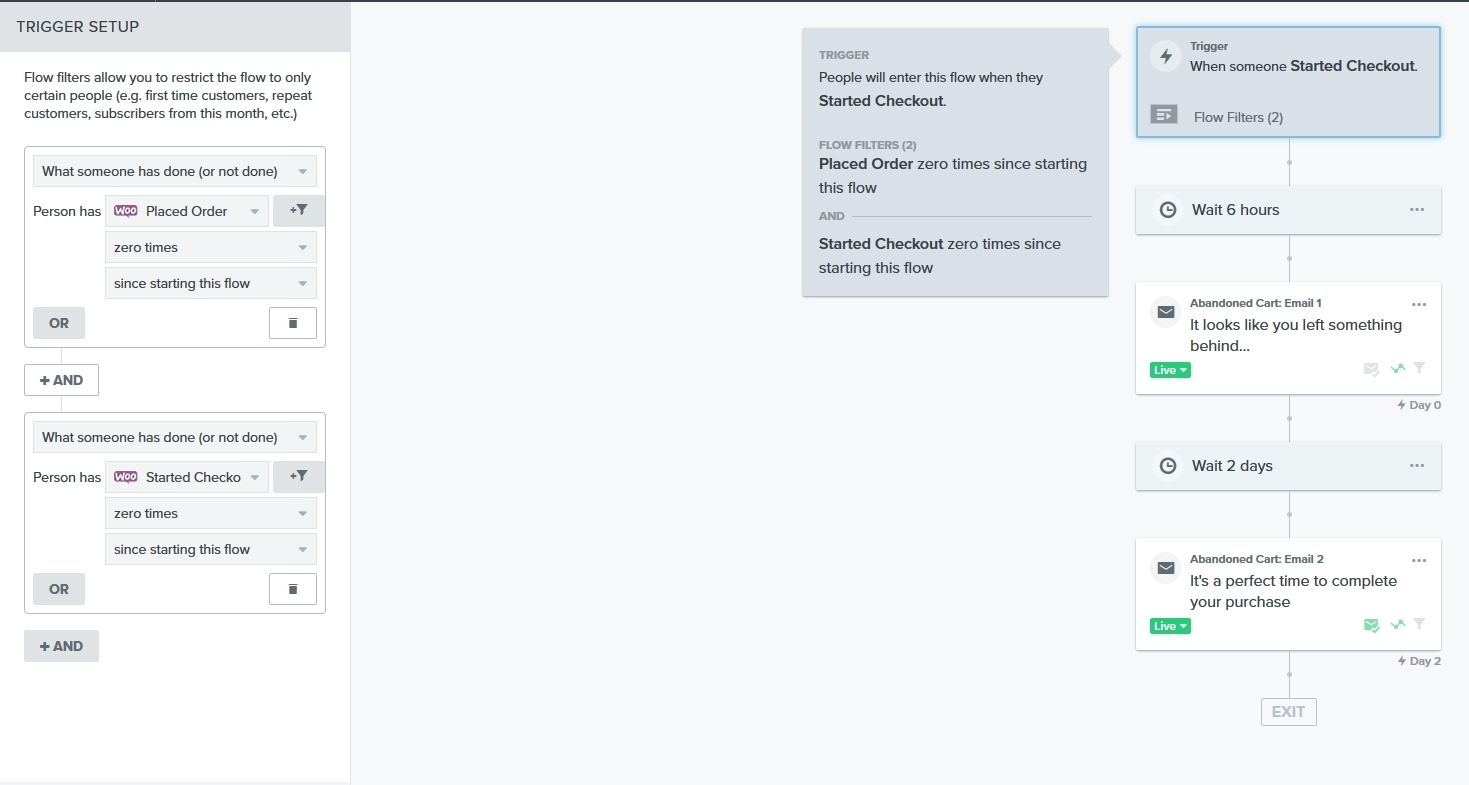 Best answer by Dov 11 May 2021, 15:48
Hello @Gnuworld,
Thank you for sharing your question with the Klaviyo Community.
Your flow setup looks ok. With that said, Abandoned Cart flows are only required to use AND "Placed Order zero times sine starting this flow". There is no need to also include AND "Started Checkout zero times since starting this flow", unless you are also looking to filter out users who have started an additional checkout while in the flow. If so, then leaving this flow filter is perfectly fine. This filter is not impacting the EFT folks, however.
With respect to your original question, I recommend checking the order status for payments made via EFT. This is because WooCommerce will only send Klaviyo a "Placed Order" event when the order status is either "processing" or "completed". If the EFT payments were made with another order status i.e. "on-hold" and this order status was not updated to "processing" or "completed" while the customer was in the flow, they would receive abandoned cart emails because Woocommerce wouldn't send Klaviyo a "Placed Order" event for the EFT payment until the order status was updated. We at Klaviyo have the option to add additional order statuses. So, for example, if you wanted to trigger a Woocommerce "Placed Order" event to Klaviyo when the order status is "on-hold" we can add that in as an extra order status for you on our end.
If this was the issue and you'd like to add an extra order status, please reach out to support@klaviyo.com to implement the extra WooCommerce order status(es) for you. 
Thanks and have a great day.
View original