Hello Klaviyo Community!
I am currently working on Integrating Klaviyo with my company's Webflow e-comm site (https://www.ctrl.golf/).
I have a few specific Webflow JavaScript questions regarding the API for "Added to Cart" and "Started Checkout".
For Example, I am not what to use for "$Value", "AddedItemQuantity", "Quantity", "$event_id" and "Row Total".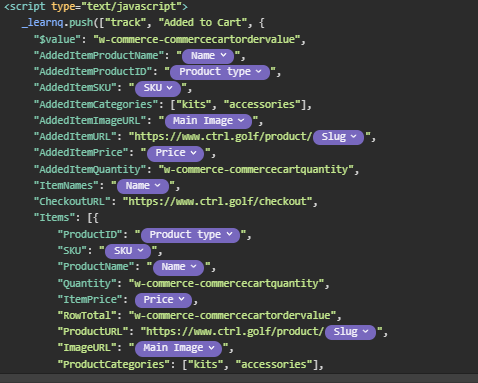 I wanted to see if anyone has done this before with Webflow and/or if there is a resource I can be pointed to for assistance.
Thank you!
Jake