Hello,
We've been experiencing deliverability issues as of late and wanted to ask the community for best practices to implement with our campaigns and flows. Right now one of our solutions is to add the following Flow Filter logic to all flows: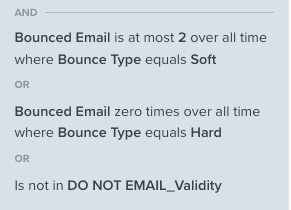 Our Do Not Validity list is a list of all addresses we discovered that were Invalid, Spam Traps, etc. 
Any Feedback? Or, do you think this is a good solution?