Hi,
We integrated our Woocommerce website with Klaviyo today and we noticed a checkbox appeared on the checkout page as soon as we activated the Klaviyo plugin on Wordpress. It's just a checkbox underneath the email field and with the words "(optional)" next to it.
Any ideas how to remove this? I'm guessing it's meant to be the Newsletter signup but then I'm not sure where to go to customise the text or to remove the option entirely.
I'd appreciate any help!
Thanks!
Best answer by retention 28 January 2021, 01:28
@wlondon13 - You can disable the option for the checkbox in your Integrations → Woocommerce Settings like this: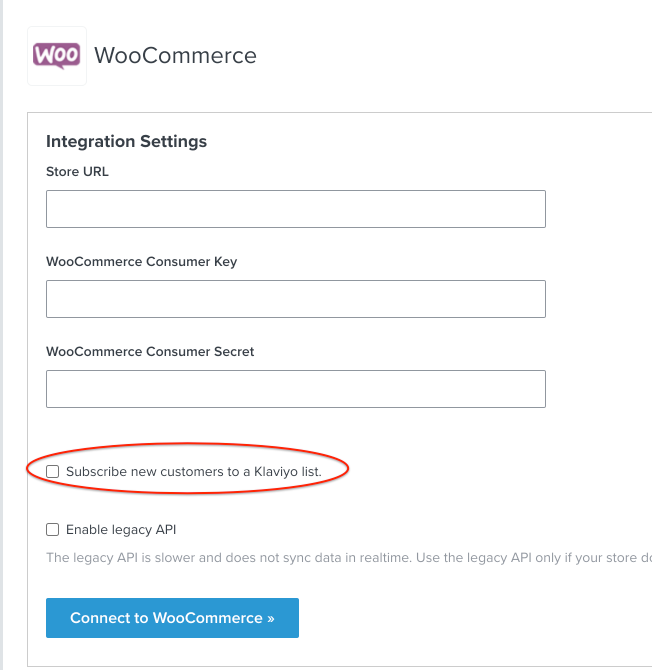 If you do decide to do this, just note that all customers' email will still get passed into Klaviyo as a profile.  However, they are not technically "Subscribed" to any List (for marketing purposes). You can still build Segments for Campaigns or send emails from Flows if they are transactional in nature and not marketing related.
Generally, you should always inform customers (and give them option) to opt-in into marketing emails if you intend on sending them marketing related emails.  It's not only the right thing to do, but it can impact your performance and deliverability if people start marking your emails as Spam with their inbox provider. Over time, your deliverability will suffer and your email engagement rate will drop.
And, depending on your region or local laws, it may be legally required. For example, the CAN-SPAM ACT (in the United States) and GDPR in the European Union both require subscribers' consent for marketing emails.  
Hope this helps!
View original