Hi,
I am moving from Squarespace e-mail marketing to Klaviyo, through Zapier, but both platforms require double opt-in so when new subscribers sign up to my newsletter, they get 2 confirmation emails - one from Klaviyo and one from Squarespace.
Did anyone have the same problem?
Best answer by retention 4 December 2020, 15:17
Hi @thatsval

I understand your problem. Double Opt-in is annoying for subscribers. Triple opt-in is way too much.
While I'm not sure if you can turn off Double Opt-in in Squarespace, especially if you're selling in the GDPR region, I can tell you for sure that you can turn off Double Opt-in in Klaviyo.

This feature in Klaviyo is hidden from the settings by default for free plan. If you are on a paid plan in Klaviyo, you can submit a request to enable this option for your account here: Klaviyo Contact Form.
Ask Klaviyo support team to reveal that option for you, so you can toggle Double Opt-in on and off for each of your lists.
After you get a confirmation that the option is enabled for your account, navigate to the List for which you want to turn off the Double Opt-in. Open the list and click on "Settings". Uncheck the "Require subscribers to confirm their subscription before being added to your list." option.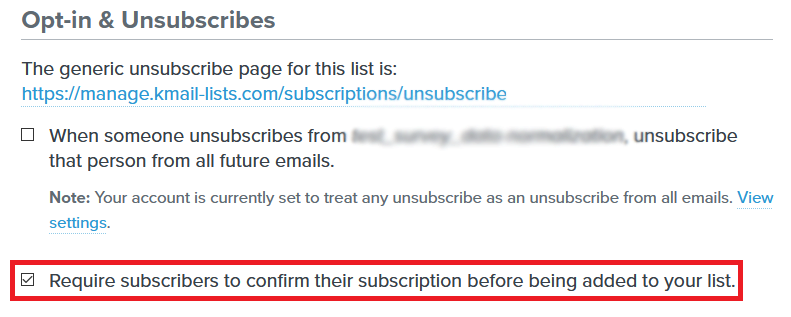 After you uncheck this option, Klaviyo will stop sending the Double Opt-in Emails to the subscribers joining that List.
Here is the documentation from Klaviyo on Double Opt-in: The Double Opt-In Process

Hope this helps!
View original