Hi
I'm trying to understand how to pull revenue reports by segment that line up with the purchasing totals I'm seeing in Shopify. When I go to a person's profile in Klaviyo I can see total revenue. And that matches up with Shopify. But how can I pull that "revenue" line into an actual report so I can see the spend of certain segments. 


Thanks
Best answer by Dov 15 April 2021, 19:15
Hi @rridberg,
Thanks so much for sharing your idea, and exploring the Community for some solutions. 
You can find the total revenue per user in any given segment by taking the following steps:
1) Navigate to Analytics > Metrics and locate the Placed Order event

​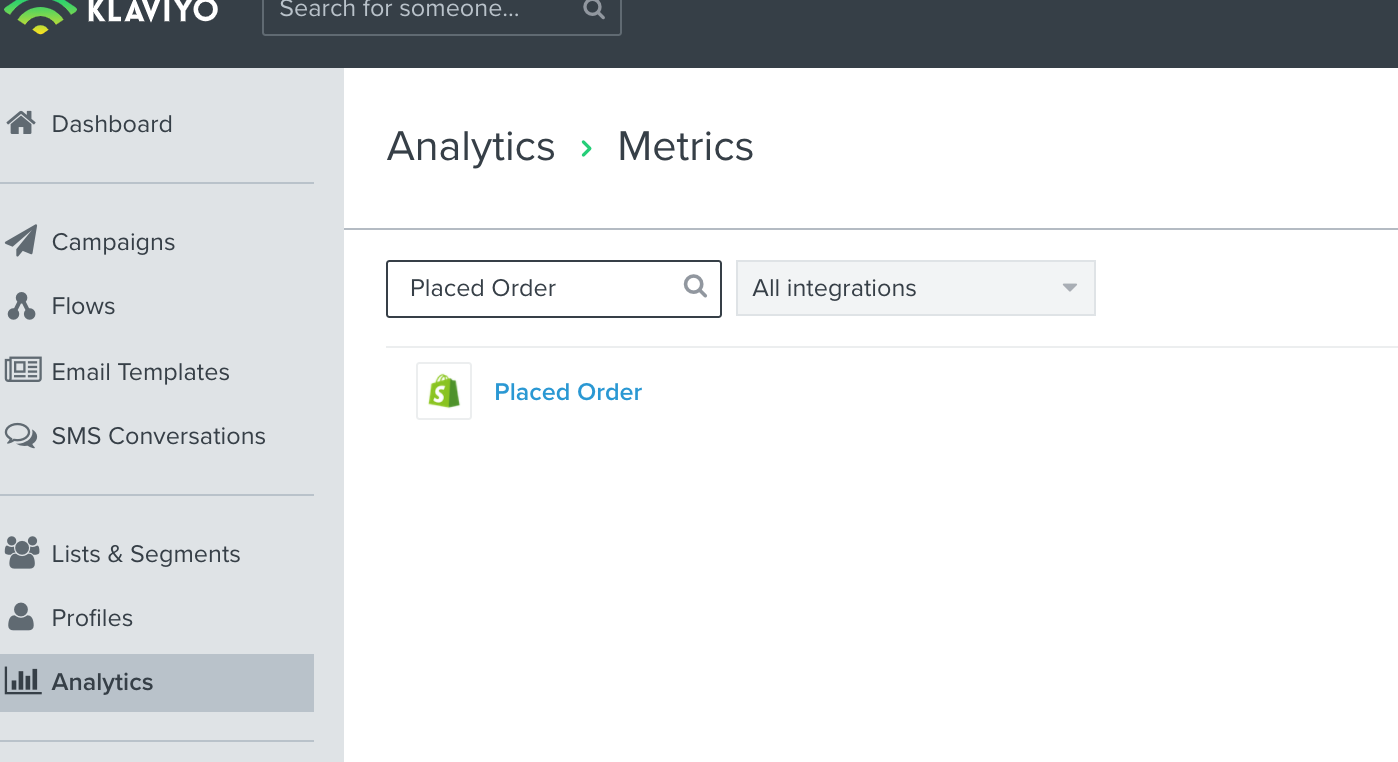 ​

2) Click on "Best People" 
3) Click "Export to CSV"

​
​


4) Choose the segment you created for export

The result will be a .csv file containing the revenue data for each member of the segment.

Thanks and have a wonderful day.
 
View original