Hey all, I'm Mike! I work on the Product Marketing team at Klaviyo and I'll be here from time to time giving you awesome updates on the Klaviyo product. Thanks for being a part of the Klaviyo community!
Our first update comes in the world of reporting and analytics. Recently, we released a new Custom Analytics feature. Custom Analytics lets you dig into your performance in seconds, without copy-pasting from various sources. This way you can spend less time collecting data and more time analyzing, strategizing, and growing your business!
Here's an example of a Multi-Metric Report that can tell you how your cart conversions compare by gender.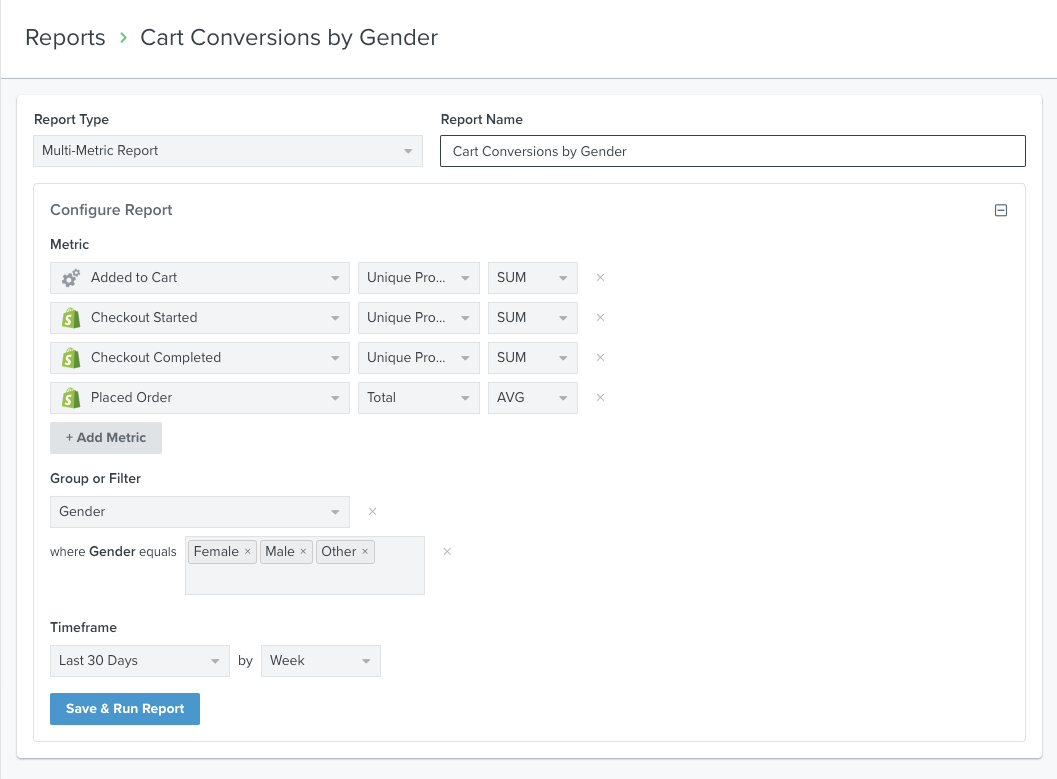 You can learn more about the feature on our blog and go run some new reports in your account. Need additional help with reports? Check out our help article for more information on building custom reports.