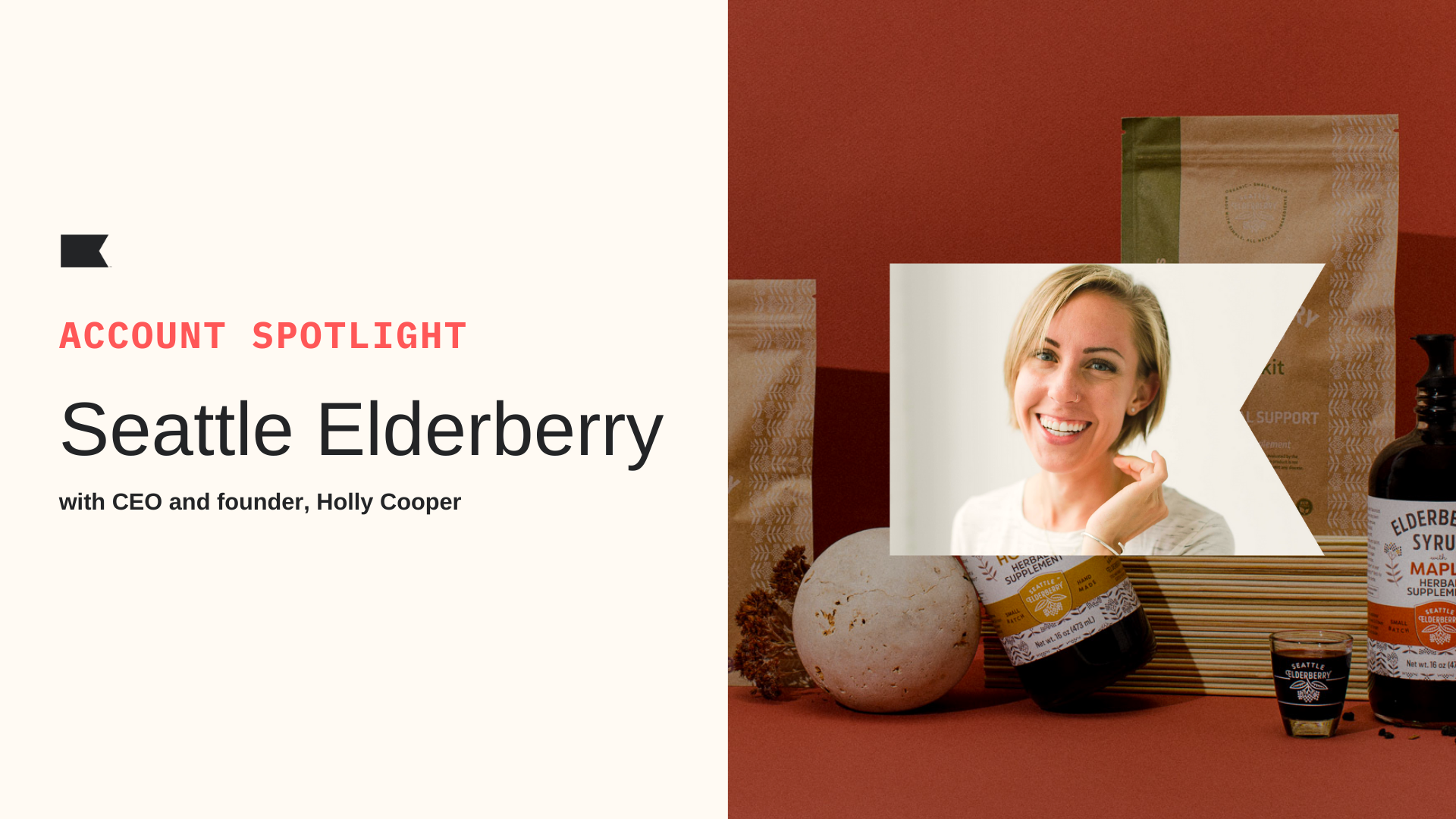 Let's keep the conversation going with Holly and Julie from our June 14, 2022 account spotlight featuring Seattle Elderberry! This is a collaborative space to post any of your additional questions or share any of your own marketing wins, strategies, or lessons learned with other like-minded business owners and creators. 
During this session, we discussed how Seattle Elderberry:
incorporates text only emails into their sending calendar

uses omnichannel marketing

can balance out campaign and flow revenue by introducing additional flows
Note: account spotlight is not recorded, so we recommend  attending these sessions live.
If you want to learn more, check out our live training schedule to see when the next account spotlight session is scheduled (it will be in August 2022). 
If you want to get some of the strategies from the session up and running in your account: 
A/B test text only and text/image hybrid templates with a small audience to see how text only emails perform with your subscribers.

write blog posts and promote them via email campaigns ‌to fill the gaps in your sending calendar during slow months. Get creative and have fun with these. This helps you to stay relevant to your subscribers as well as maintain strong deliverability.

tap into human nature by communicating urgency and exclusivity with your sale campaigns. Example: This sale won't last long and only the first 100 customers are eligible. 
How do you plan to implement some of the strategies discussed today? What are some other strategies that you're having success with?