I'm creating a Birthday Flow, working on the best way to collect birth dates. We're a pet brand, so collecting Pet Birthdays instead of human ones, via an embedded sign-up page. We'd like to provide a way for subscribers to click a button to add additional fields to collect information if they have more than one pet.

Here's a visual mock-up of the sort of thing I'm trying to accomplish: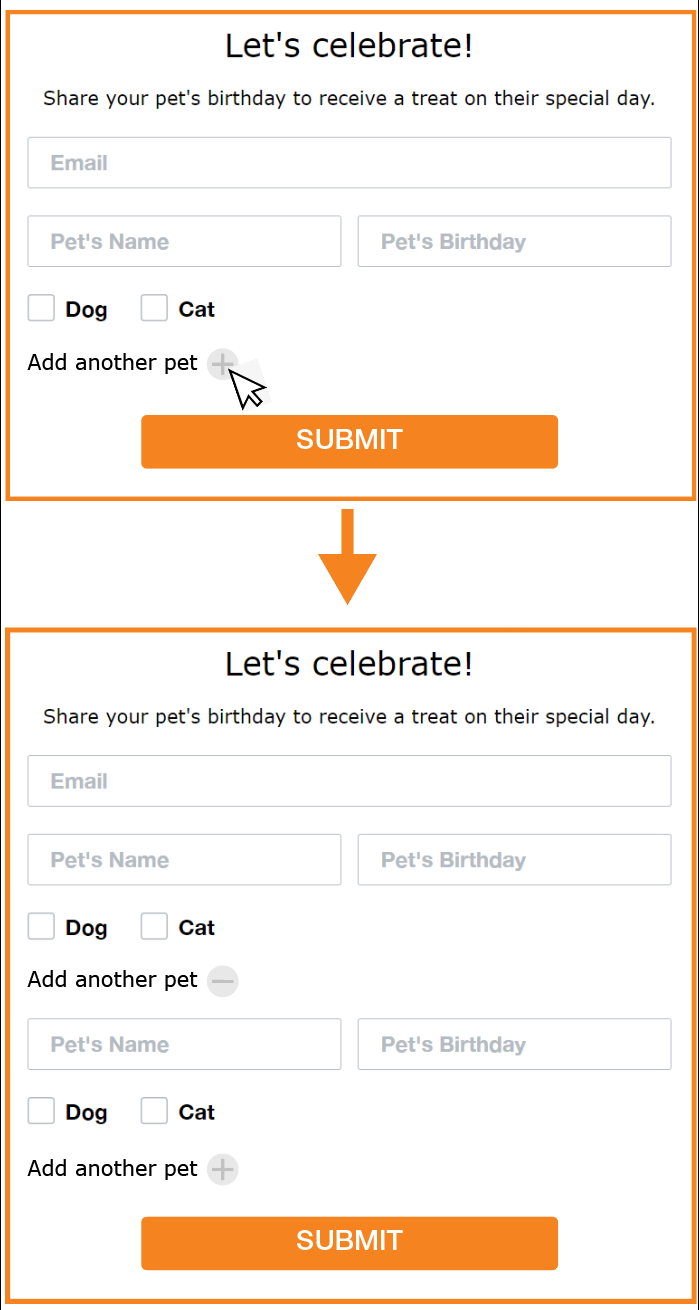 Anyone have suggestions for accomplishing this? Is there any way to do it through Klaviyo's built-in sign-up page or only possible through custom html?