Please Help, I need to move the Klaviyo's Subscribe contacts at checkout checkbox position right after the email field.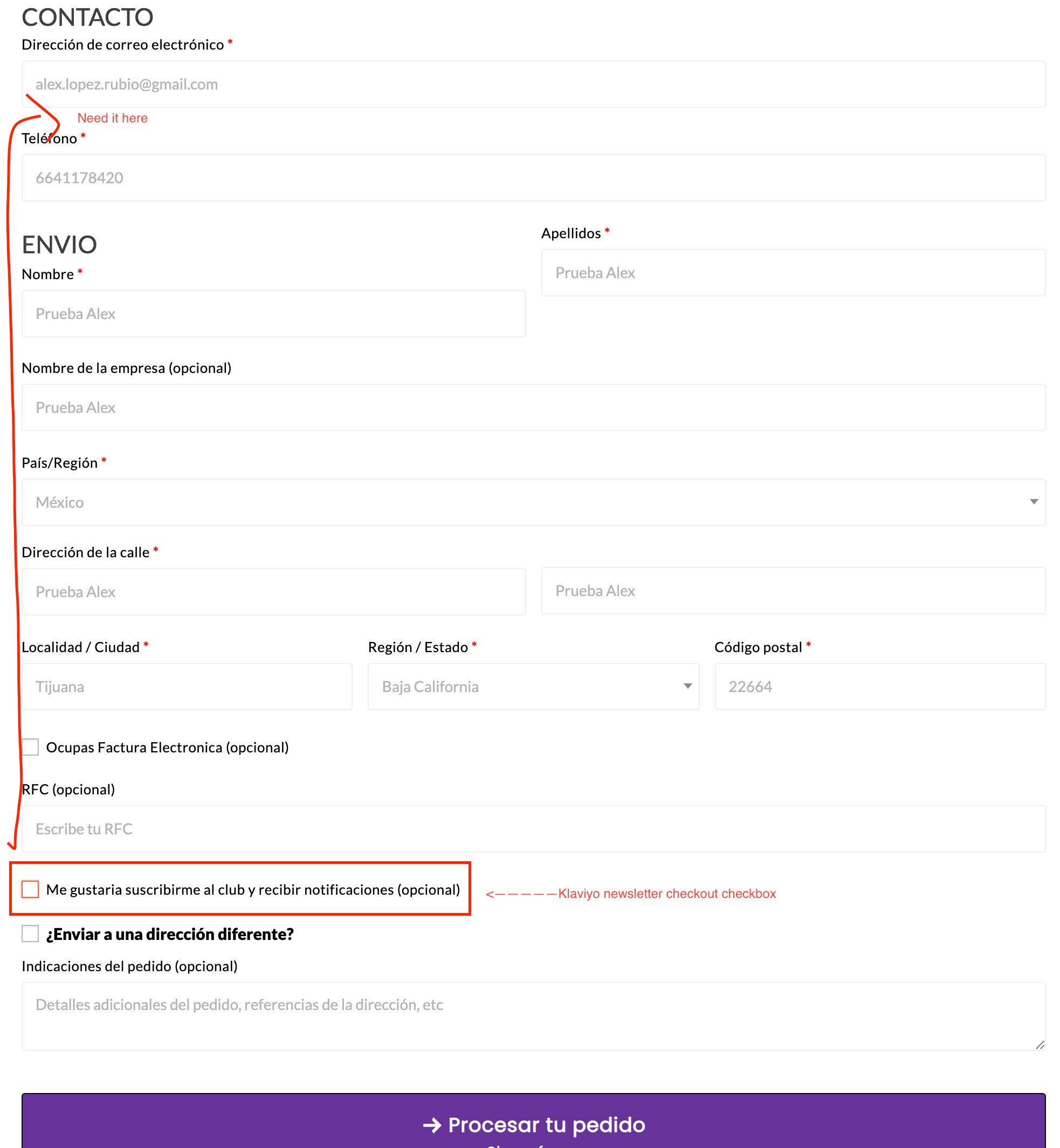 Best answer by david.to 2 June 2021, 15:20
Hello @alexlopez,
The Klaviyo plugin installed onto your WooCommerce integration would enable the option within WooCommerce to collect newsletter subscribers at checkout and redirect them to a Klaviyo list. Although the Klaviyo plugin enables this function on your site, this is actually a setting of your WooCommerce backend. 
To move the placement of the newsletter subscription checkbox at checkout, I would recommend reviewing your own backend code updating the code to reflect the exact location you want that newsletter checkbox to be on the page. If you are unfamiliar with this process, I would recommend working with a developer you are familiar with or reaching out to one from Klaviyo's extensive network of agency partners. 
I would also recommend looking at some resources that WordPress and WooCommerce have on this topic below:
Thanks for be a member of the Klaviyo Community!
David
View original