I have a Shopify website which is integrated. I've created a new lead magnet and am having a couple of problems.
I've created a pop up - the stats show sign ups but the numbers aren't correct when looking at my list - if someone doesn't complete double opt in, do the stats still show that them as having completed the action?

 

I cloned the popup to make an embedded form for a page. I have copied the code and added it to the HTML for my page but the form isn't showing.

Appreciate any help, thank you
Best answer by dov.derin 3 May 2021, 18:15
Hello @Bonza Dog Treats,
Thank you for sharing your question with the Klaviyo Community.
With respect to your first question, Total Submitted Form will include everyone who has submitted the form, including those who have not yet confirmed double opt-in. Therefore, the difference between the number of users who have submitted the form and the number of users in your list will be those who have not yet confirmed double opt-in. Alternatively, you can always enable single opt-in for your list. Please note that making this change to the opt-in settings will only impact future sign-ups.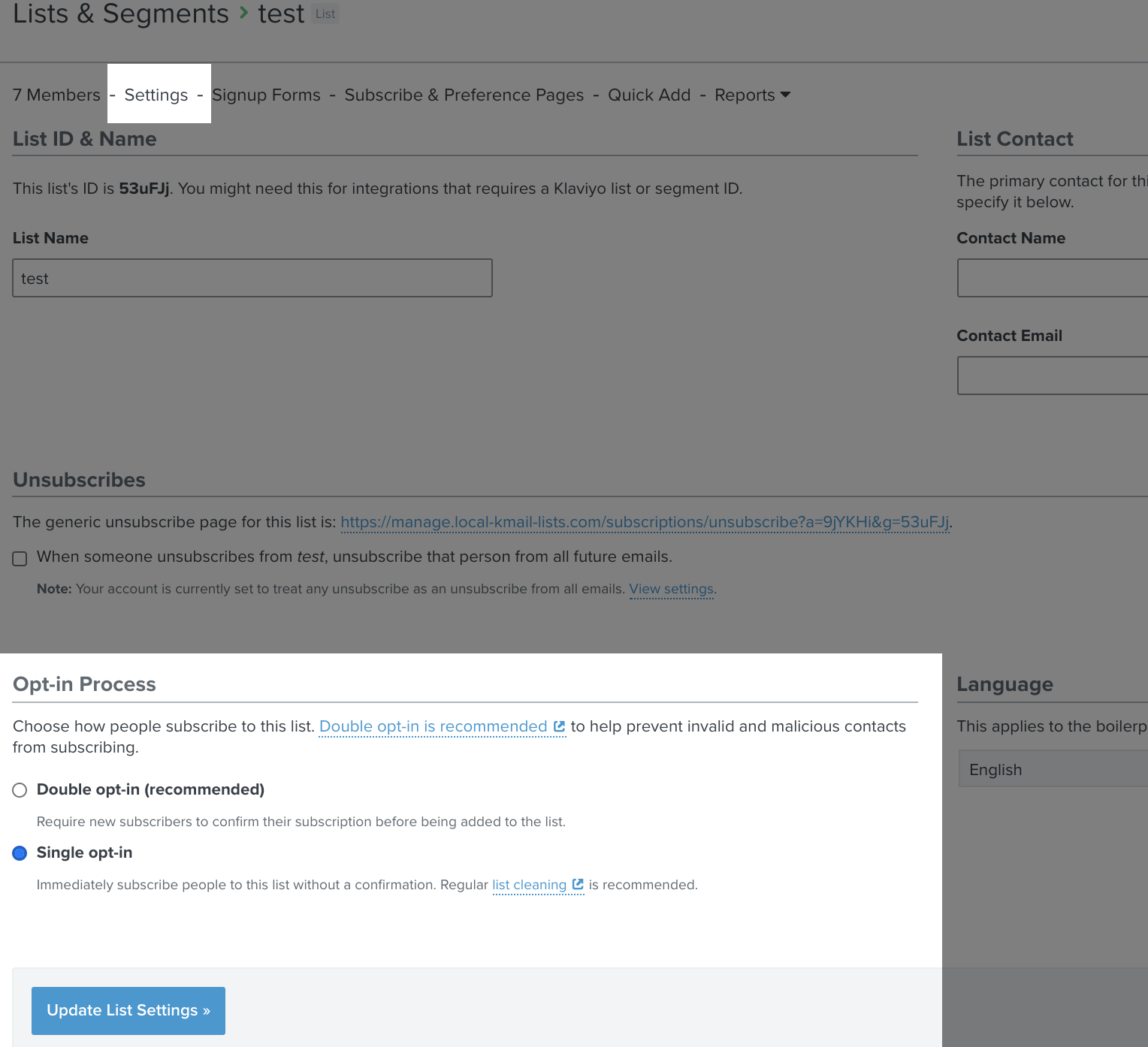 With respect to your second question, I recommend testing your embed form on a few separate browsers. If you notice the issue is only occurring for a certain browser, I kindly ask you to clear your cookies and cache and check if there are any content blockers in use for this browser. Although most browser ad blockers will not affect our sign-up forms, there are exceptions, such as uBlock.
If you are unable to display the form across multiple browsers, I would first check the Behaviors tab of the sign-up form. Ensure it is set to display on the same device(s) you're testing with. Also, ensure there are no other behavior settings interfering with your ability to view the form under the Targeting portion of the Behaviors tab such as being set to display only on a certain URL.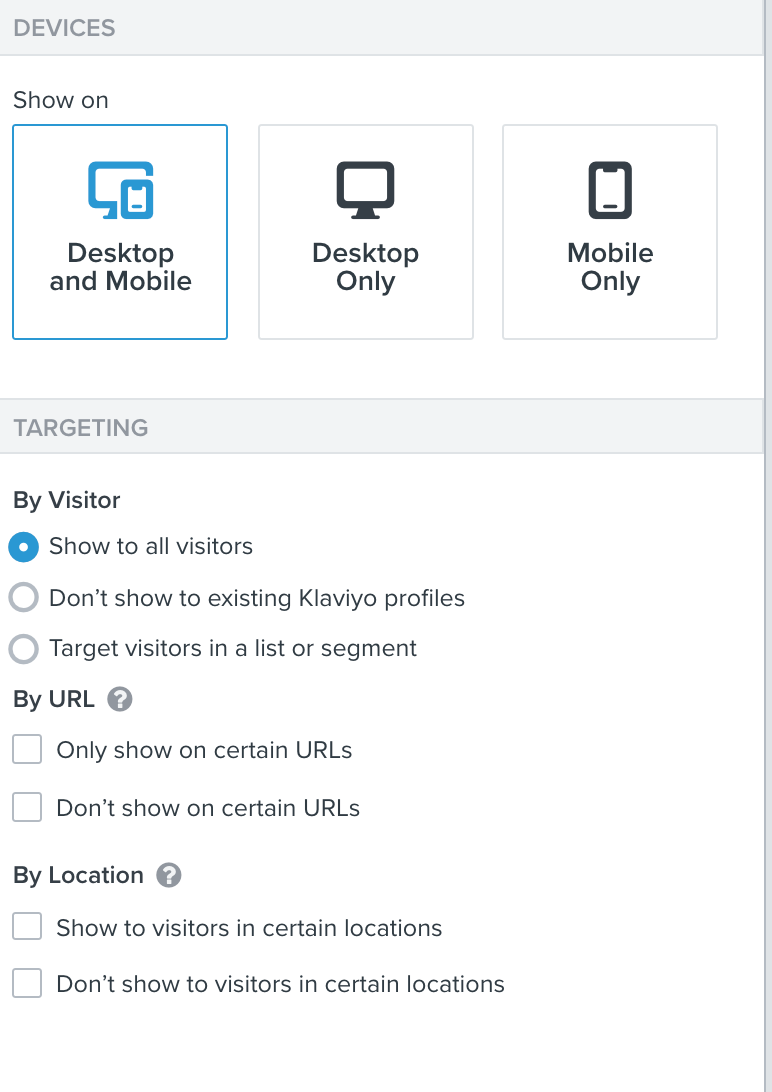 Also ensure that the form is published and in live mode (not in draft or edit mode).
Lastly, if none of the above resolves your issue, I recommend inspecting the page on your site to look for our onsite javascript. You must have a single, uniform instance of our javascript snippet installed on your page in order for sign-up forms to function correctly. At times, if users set-up multiple stores and connect these stores to the same Shop URL, duplicate snippets can be created.
To verify, on your website, right-click anywhere on the webpage, and select View Page Source. Then use Control + F or CMD + F (if you're using a Macbook) and search for company_id. This will lead you to all instances of the Klaviyo onsite javascript snippet. If you notice multiple instances of this js, I recommend reaching out to support to assist with removing these duplicate scripts as this can also interfere with the ability of sign-up forms to populate. They can be reached at support@klaviyo.com or through live chat if you have a paid account.
Thanks and have a great day.
View original