Hello!
I have successfully made my first sign up form campaign for my shopify store. 
The code snippet is installed correctly onto my website and shopify is connected through klaviyo.
Unfortunately the code snipped gives me this error 
"Unable to detect that signup forms are successfully installed on your site. Please view the installation documentation."
I have tried everything in the installation as well as the troubleshooting document. But everything is correctly installed. The popup simply does not show up on my site (even in private browser).
Any ideas guys? (Below I attached my edit code portion of shopify, where my snippet is visible).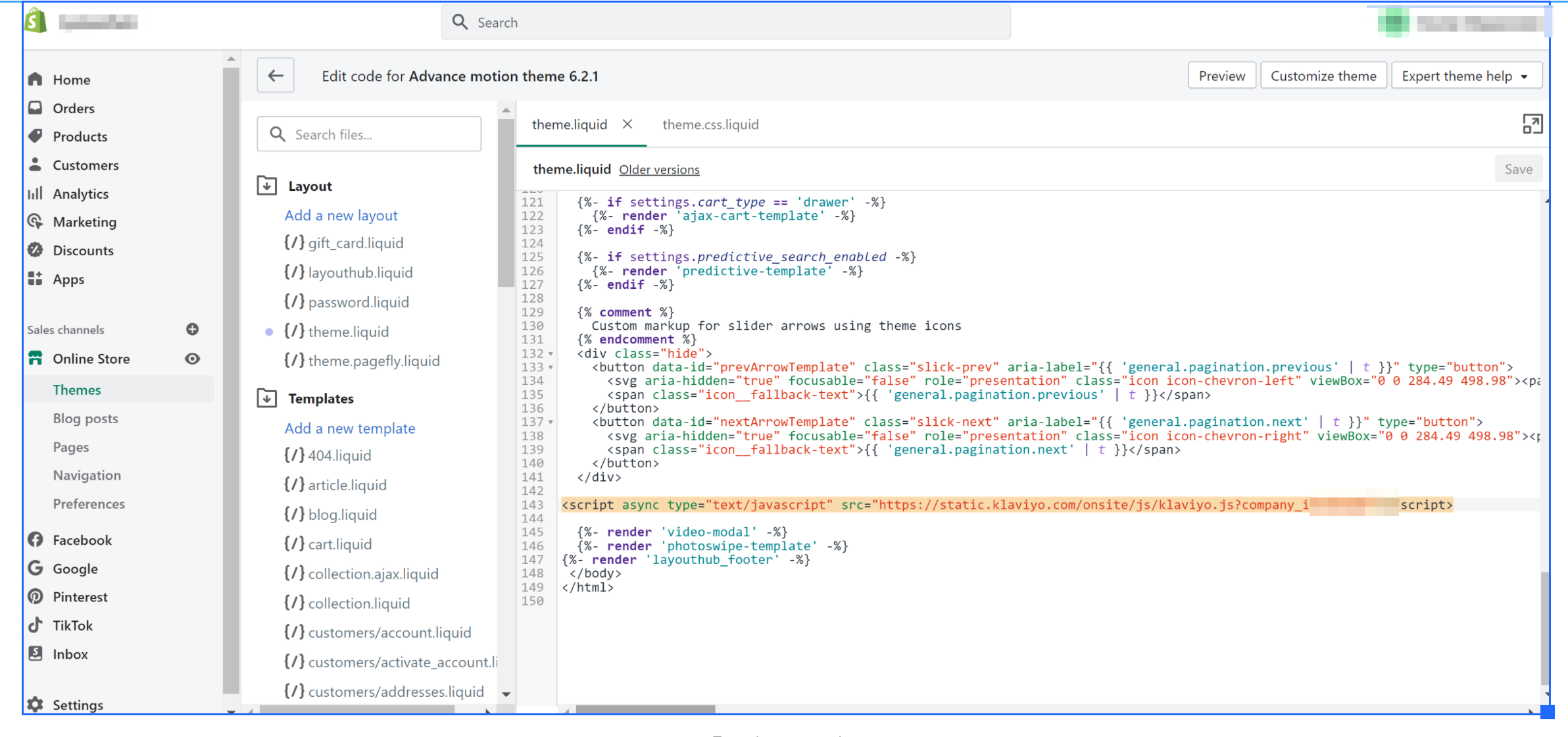 Thanks