Hi, I'm having some challenges with email sign-ups to my default Shopify footer sign up not being added to my On-site Newsletter Sign Up list. 
I've ensured that both double-opt in (Shopify and Klaviyo) have been turned off. 
When I sign up with a test email, it is creating a customer profile in Shopify AND within Klaviyo, however that profile isn't being added to a list. 
I noticed that within my Shopify integration tab, the below "Collect Subscribers" checkbox is currently unchecked; but when I check it and select the list, it comes up with the error "We are unable to update your integration settings…."
Is anyone able to advise on this please? Thanks :)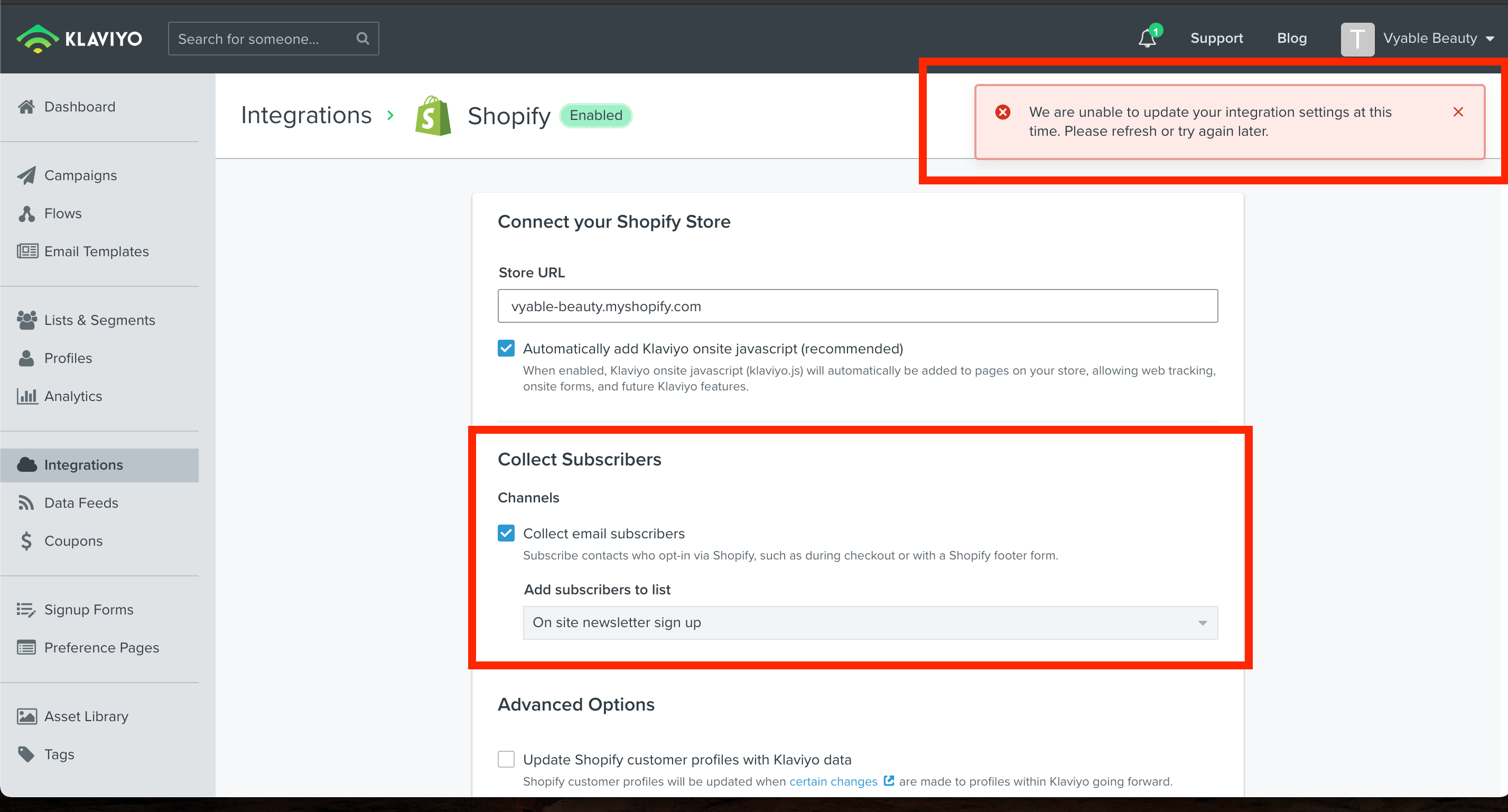 Best answer by cassy.lee 24 February 2021, 05:12
Hi @tomyoungs, @TJD, and @sultany 
Thanks so much for sharing this experience on the Community forum with us, and thanks for your patience as we investigated this further. This particular issue of the error message "We are unable to update your integration settings at this time. Please refresh or try again later." was identified as bug by the Klaviyo engineering team, and a fix was released today to address this. If this is still an issue that is occurring for you, please let us know. 

Thanks, 
-Cass.  
View original