I've got a different types of email that gets sent out each week that are attached to a different mailing lists. Is there a way to have multiple unsubscribe list?
For e.g
Customer 1 is in the list A and list B, customer 1 only wants to unsubscribe list A emails but keep list B emails.
Thanks in advance!
Best answer by julie.accardo 7 March 2021, 18:25
Hi @plantedmeals ,
The functionality to allow users to unsubscribe from a specific list is available for paid Klaviyo accounts. For free Klaviyo accounts, anyone who unsubscribes will be globally suppressed.
Within your Klaviyo account under, Account > Settings > Email, you have the ability to select if you want a user to be unsubscribed from all lists when they unsubscribe. This setting is checked by default (recommended as best practice). You would need to de-select this setting. Then, in list settings which can be found when you click into the list > click settings, you have the option to set whether a user unsubscribing from that list will only be removed from that list or will be globally suppressed.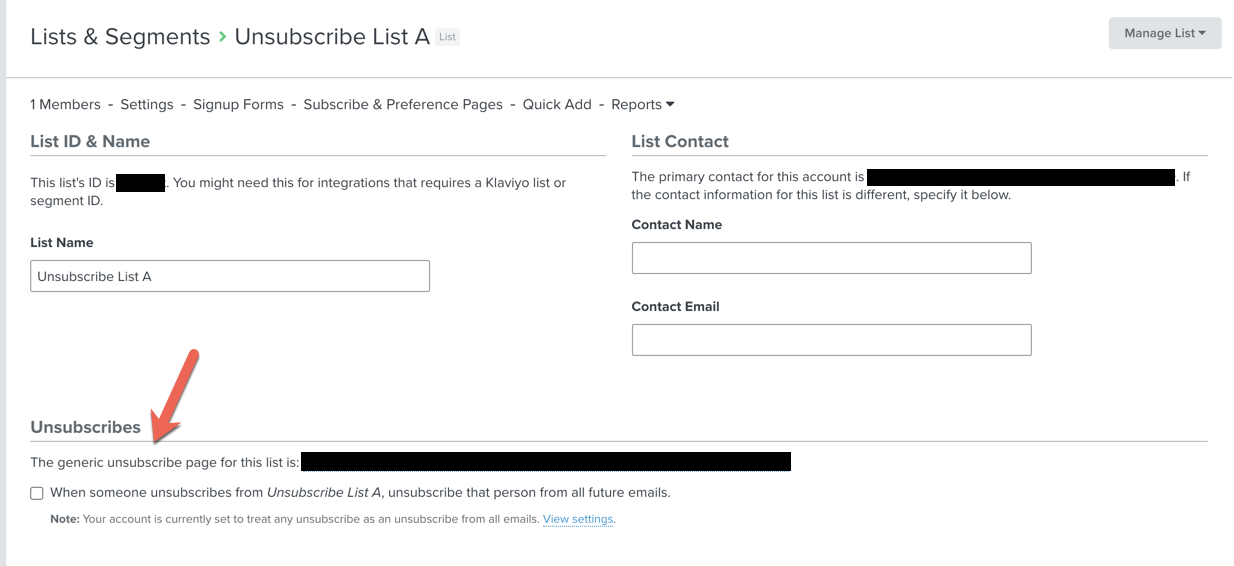 Hope this helps!
Julie
View original