Hi Guys!
I'm quite new to using klaviyo, I am having issues with the emails not showing up on a list even though that list is connected to the sign up form where we get the emails to opt-in into for the flow.
So they show up on the sign up form but not on the list and they do not receive the flow.
Does anyone know how to fix this?
Best answer by Dov 7 April 2021, 17:08
Hi @Jason1333,
Thanks for sharing this question with our Klaviyo Community. And thank you @Bobi N. for your informative post.
Bobi is completely correct. By default, when someone subscribes to a list, the user will have to confirm their subscription in their inbox before being added to that list. You may be well advised to add a call-out to the success message of your sign-up form for people to check their spam/junks/promotions folders for this confirmation message. Only once the user clicks the confirmation message in their inbox, will the user be added to the list and enter the flow triggered off of this list.
Additionally, if you'd like to circumvent this confirmation step altogether, you are no longer required to reach out to support to give you the ability to disable double opt-in. To achieve this, you can simply navigate to Lists & Segments > List > Settings scroll all the way to the bottom and modify the opt-in setting to Single opt-in.
Thanks and have a great day.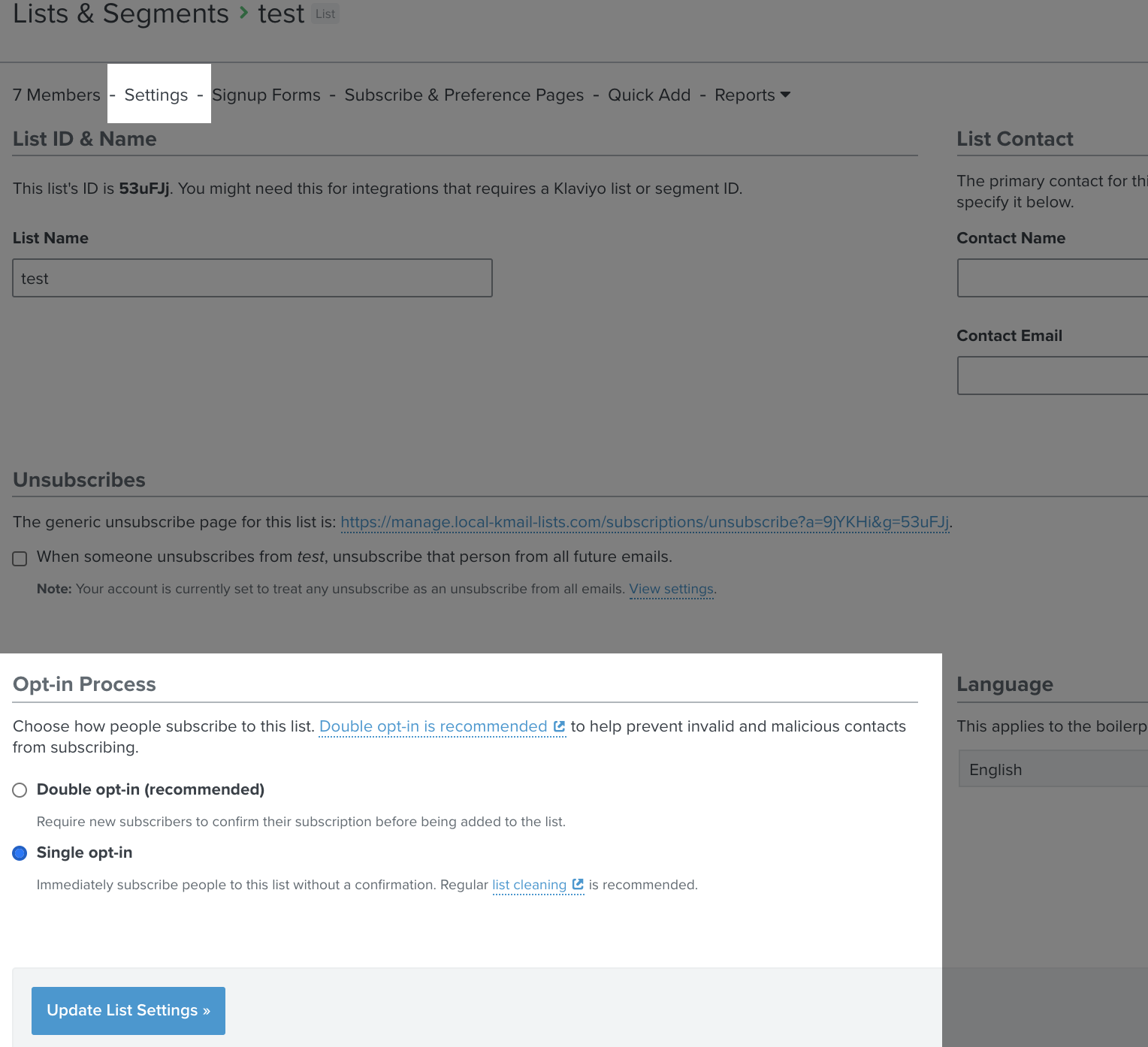 View original