Hi Community! 
Our Champions are an integral part of our Community. They make it the inclusive and educational platform it is through their constant commitment to helping their peers, sharing their thoughts and strategies as industry thought leaders, and creating inspirational content to help our users learn and grow together! 
I'm excited to recognize a Klaviyo Champion who has shared his knowledge and provided troubleshooting with his fellow Community members compassionately and consistently for 2.5 years. No doubt you've seen this Champion contribute his strategies to threads all over the Community this month. I'm thrilled to share that our May Champion of the month is: @omar (Omar Lovert)!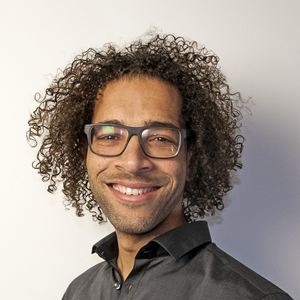 Omar is the CEO and owner of his agency, Polaris Growth, which he created 3.5 years ago. While he got his start in website building, he's been in the email marketing world for 15 years. He was first introduced to Klaviyo in  2018 and has been a long-time user ever since, for which the Community greatly benefits! Omar loves psychology, Customer Value Optimization, and running, even in the Boston winter!
When asked why Omar loves the Community, he shared:
"I love being part of this wonderful Community because I remember starting with Klaviyo and sometimes being overwhelmed. There was no community back then so you had to come up with solutions yourself sometimes. Another aspect I love about the Community is that it's a place of inspiration and creativity. Some questions spark new possibilities I've not yet though about. It's the place where I can put my 20+ years of experience in various fields, from it, development, conversion optimization, persuasion and of course email marketing and Klaviyo to good use."
Last month, Omar's high engagement that solidified his place at the top included:
71 replies
53 likes received
34 answered topics
Since his start in the Community in November of 2020, Omar has had an incredible impact on the Community! Over the past 2.5 years his overall involvement in the Community has been:
 Let's give it up to @omar for all he has done for our Community and its members! 
📣 If you've learned from Omar's engagement in the Community, please share your stories and congrats below! 🎊
To connect further with Omar, send him a DM on the Community (@omar), check out Polaris Growth's partner page, or check out his Champion profile page!