Hi, Klaviyo Community!
We recently hit our 1-year anniversary! 🎉We are so grateful for all your continued support & engagement on this journey – we cannot thank you enough. Before we dive into some exciting new updates 🚨 let's take a look at the year in review. 
5,641 total number of Community users

2,873 topics created

7,907 total comments made

1,912 badges obtained by Community members

678,776 page-views 
Here are some top leaders in the Community that helped us get here! 💯
@retention – 8029 points

@Mailbox Manny – 4059 points

@Bobi N. – 2487 points

@Omar – 996 points

@wernstrom – 626 points
Thank you, all! In honor of our first birthday, we have some very important updates that will impact how you interact within the Community. 🚀
A New Gamification Experience
Your engagement in the Community makes all the difference, and learning from unique perspectives that only peers can offer allows us all to succeed. 
To further reward and recognize engagement, we are launching a reimagined Gamification program – with new badges, too!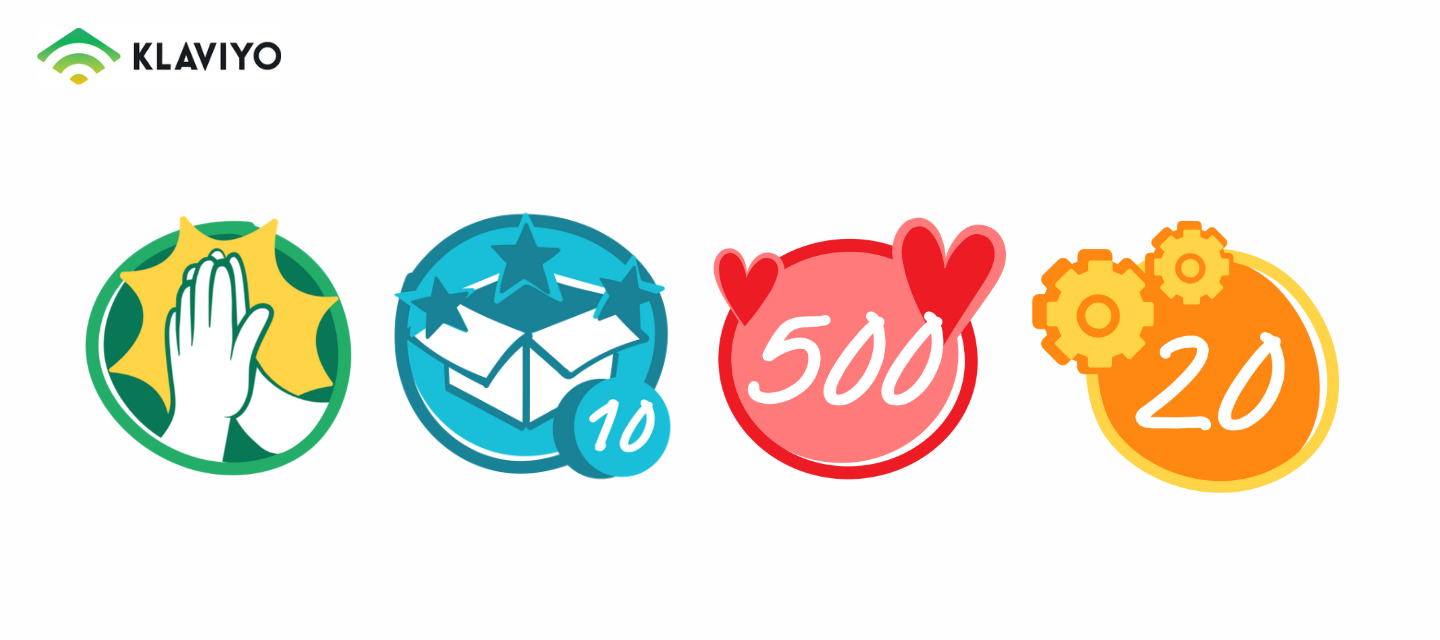 These new badges allow you to level-up your status, while showing off your Klaviyo knowledge to the rest of the Community!
Why is this important? 
Peer-to-peer learning is indispensable, here are some of the many ways you can benefit from the Community: 
Showcase your Klaviyo & marketing expertise and expand your network. 

Track your progress as you level-up your badges through your contributions. The best way to learn is to help teach others!

Learn best practices from others and use those strategies to grow your brand.
What's next for Gamification?
In early 2022, you can expect Gamification to get even better, becoming a unified experience syncing across the Klaviyo Academy and Partner Academy. That means earning rewards for advancing your Klaviyo education – like the completion of credentials and courses! 
Not only do we want to continue to build the product knowledge of our users, we also plan to provide more incentives to continue upskilling – so be on the lookout! 
What are you most excited about!? Let us know in the comments!