Welcome back to another Community Showcase where we highlight successful email and SMS/MMS marketing, start a conversation and help develop ideas for your next campaign.  To help you start planting seeds for your Spring marketing, we have two great examples that truly flourished!
Our MMS marketing example comes to us from Kinder Beauty. From the messaging and product image to send time, this was a highly impactful campaign, even without a discount offered! Check it out!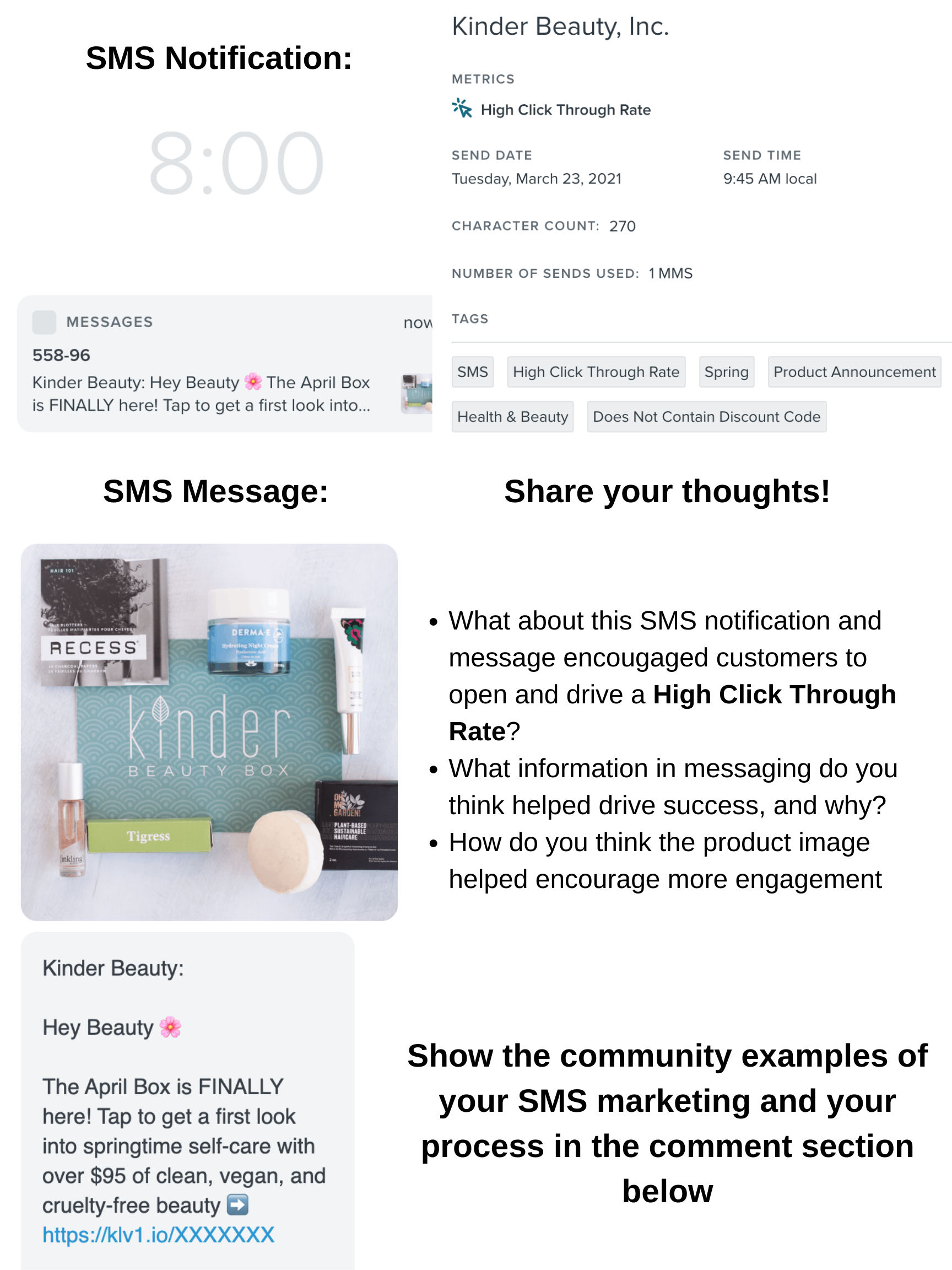 Our next example is an email campaign from Prai Beauty. With a beautiful design and layout, discount and product features, it's no wonder why their customers were "smelling the roses" and engaging with this email!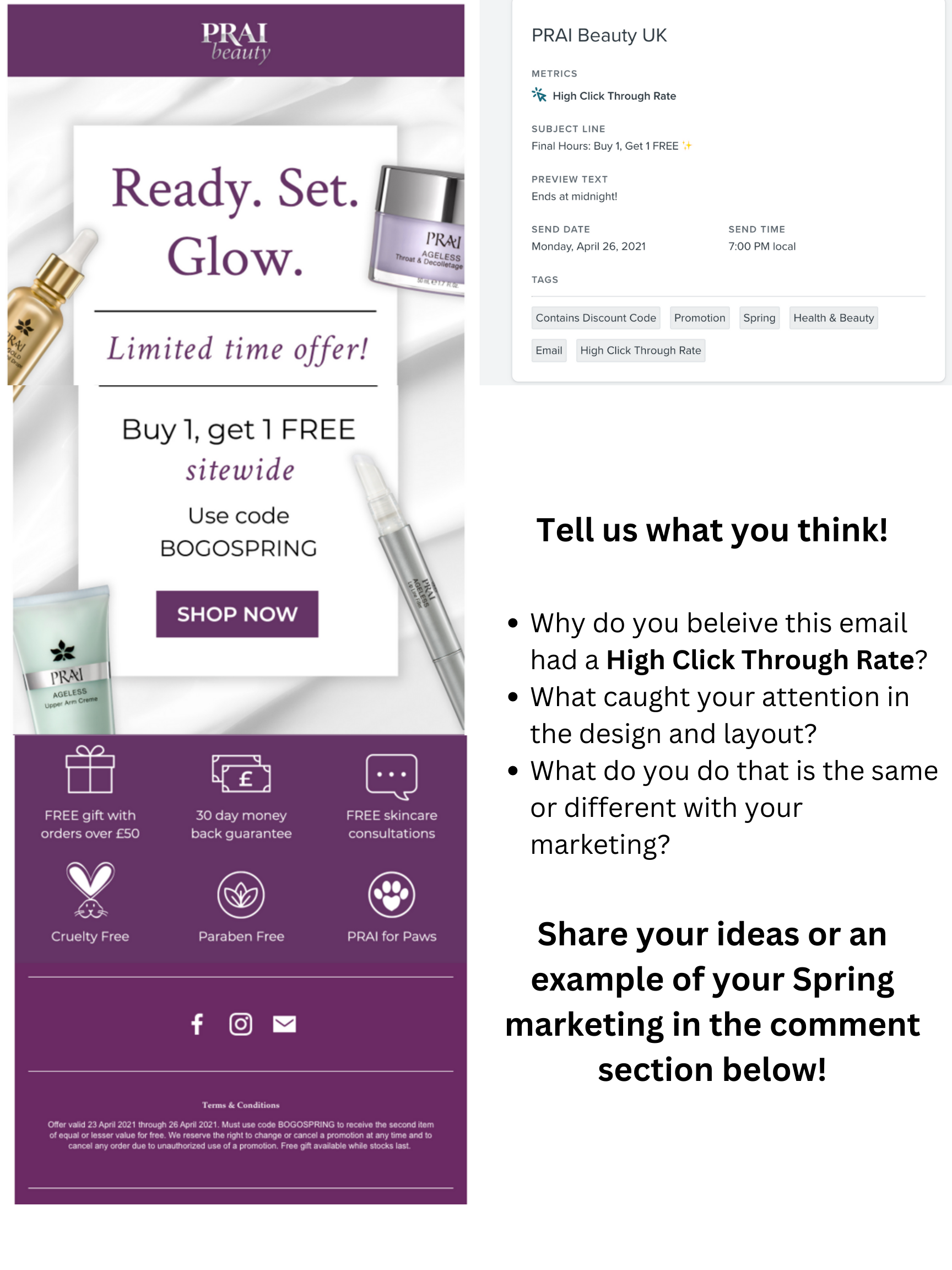 Want to connect and collaborate with others in the Health & Beauty industry?