The issue I'm having, is for a regular Email template… not any kind of automated flow.
We want to send out a monthly note to our customers, where we can highlight "special" items.
These are different products, and are hand picked, so I am not creating or using any kind of feed.  I'm pulling them directly from the catalog
However, about 25% of the time (and it isn't always the same item) items are added with no image like below
If I send to a test segment, sometimes the same images are missing… sometimes other images are missing.
When we send to our customers, same results.  Some customers see all images, some don't see some, etc...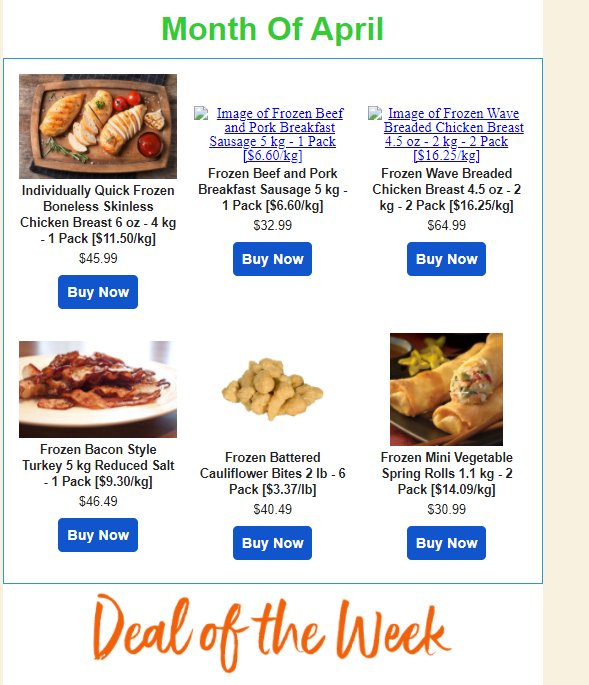 Am I missing something here?
I thought I was keeping this uber simple….  The product Catalog (from what I can tell) is a real time feed from Shopify, so no Import process needed.4
No Table block
No product Feeds
No Flow automation
just a simple Manual email template with manual product selection from catalog.
Best answer by dov.derin 15 April 2021, 20:57
Hi @CraigWilsonHfx,
Thank you for sharing this information with the Klaviyo Community and for your follow-up note.
First of all, the food looks delicious. And with respect to the issue, you are on the right track - in fact if you update the item's image after it was added to the template, that would cause it to break.
For items like this, the solution is to manually remove the item with the broken image and re-add it.
You can achieve this by first clicking the product block and hovering over the number of the item with the broken image (a little x will appear), click it to remove the item from the feed.
Next, click the + button and re-add the same item (re-adding the item can be done by referencing the name or ID, it is case sensitive) and it should display the item with the new updated image.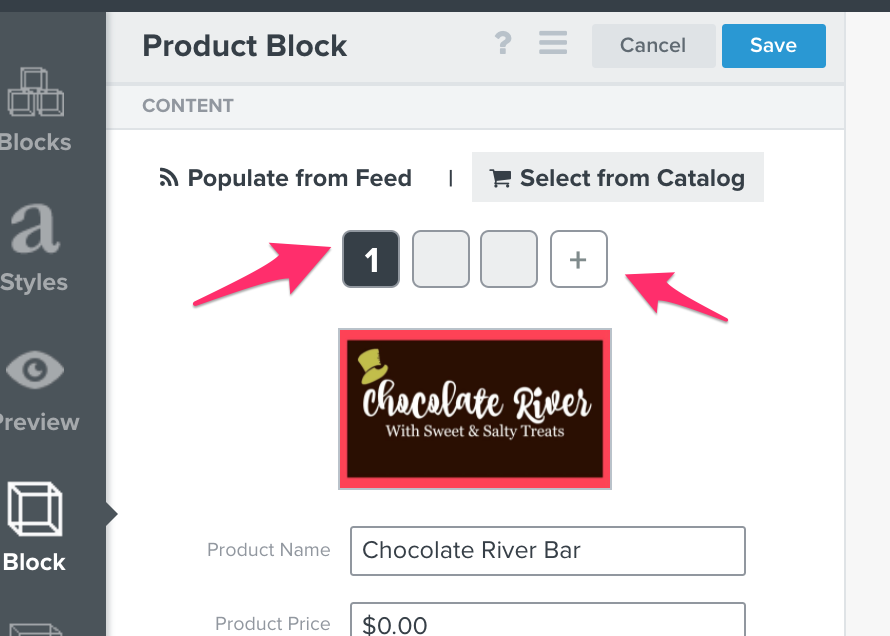 Thanks and have a great day.
View original