Hello.
Context: I am an email marketer, I use Klaviyo as a CRM and I have a new client who wants to send emails. As I use Klaviyo, I recommend they use it as well.
Problem: They have a Prestashop account and we're having lots of issues connecting the Prestashop account with the Klaviyo account.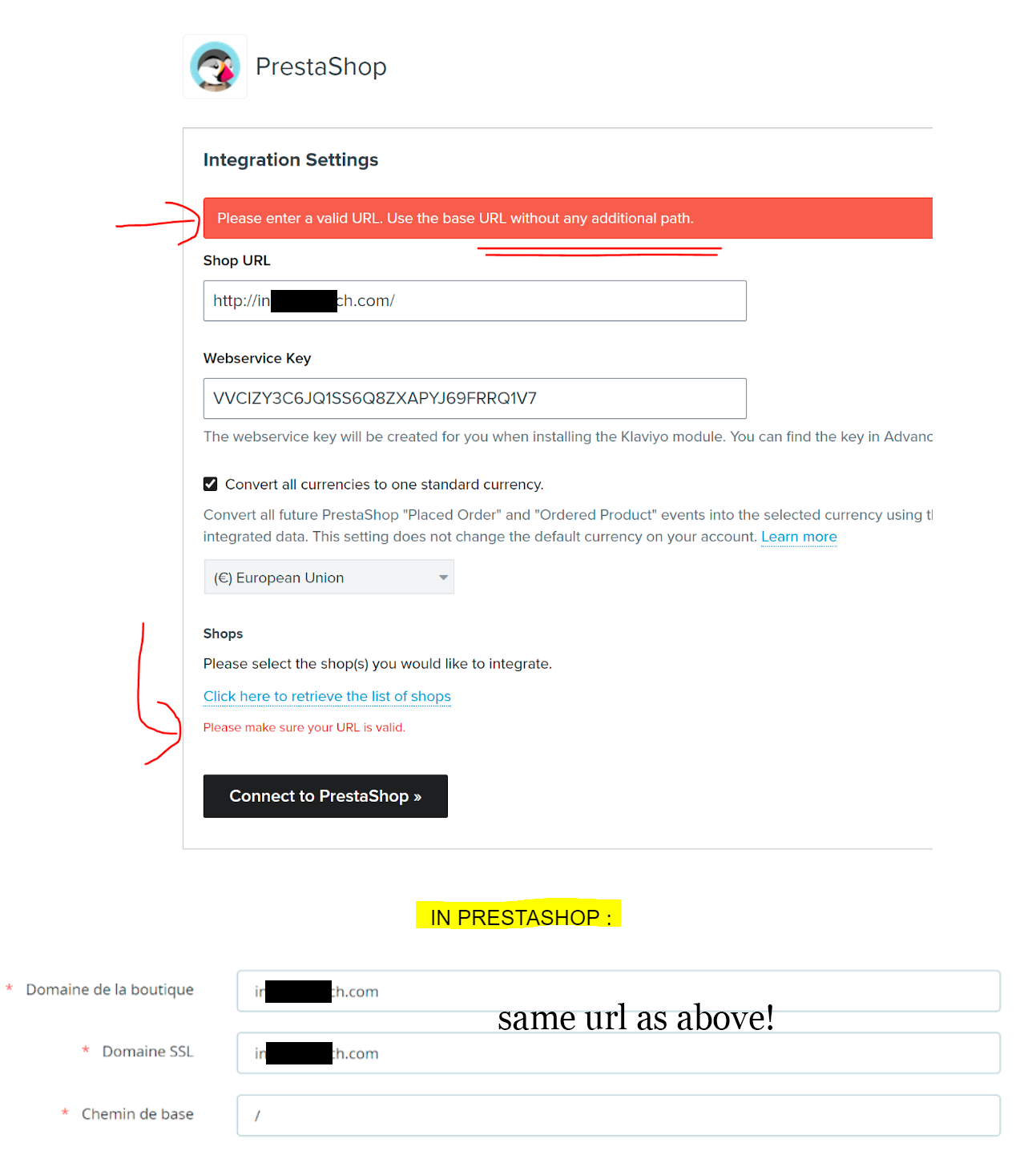 Even my client's programmer is not able to fix the problem. We did all we can. Followed your Integration guide step by step. Used the blog to see if we could find a similar problem (nop). 
And now my client wants to cancel their Klaviyo subscription and move to another CRM because we just can't connect...
What can we do? Need quick help as you can guess... Thanks.