Hi there,
Hope you are doing well. I have got a client and he give access of his account to work with him. When I'm trying to login in my account I see this: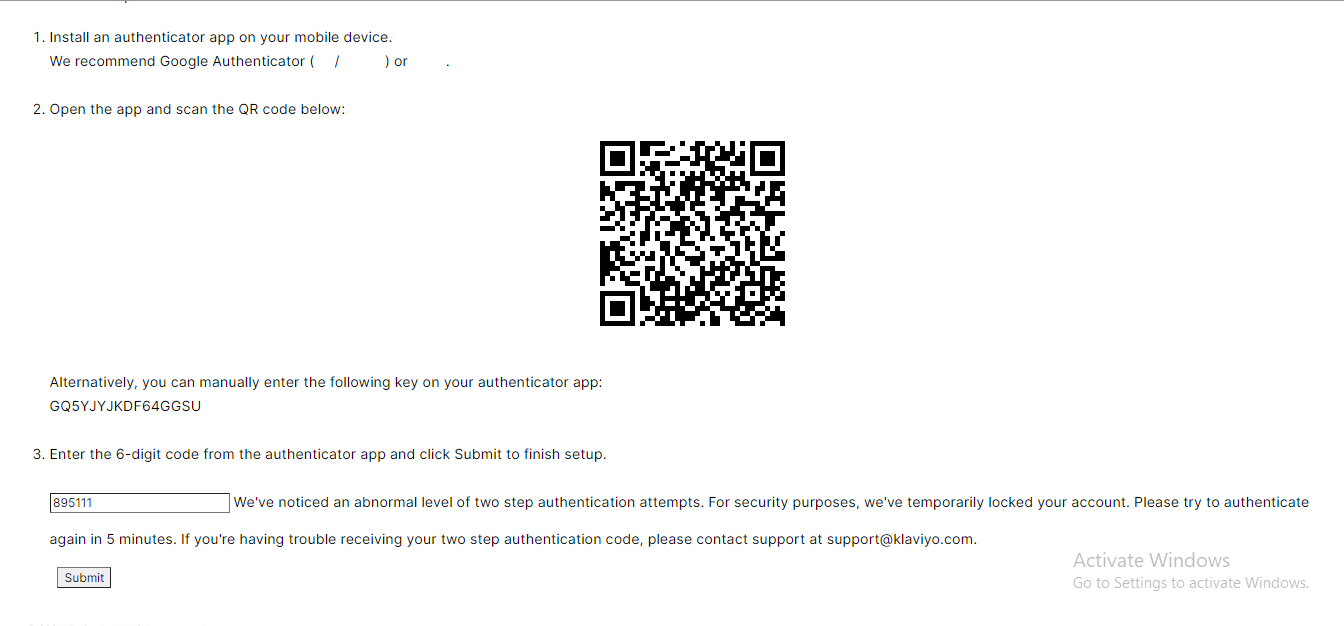 I followed the steps but it failed me. Now, How can I prevent it?
Thank you
Best answer by Dov 15 April 2021, 15:36
Hi @forman,
Thank you for sharing your question with the Klaviyo Community.
Most likely this is occurring because this particular code expired already.  For your reference, two-step authentication codes expire every 30 seconds. So you'll need to open your authenticator app back up and grab the new code that was automatically generated when the last one expired. 
If this solution does not work for you, I would try disabling and re-enabling the Google authenticator app.
Lastly, if you are still having trouble are taking the above steps, I recommend trying a different authenticator app like Authy.
Thanks and please do let me know if you're still having trouble.
View original