Hi
I have a very n00b question about building a product performance report and I am running into a wall.
I need to display order ID on a daily basis and selected the following parameters in a single metric report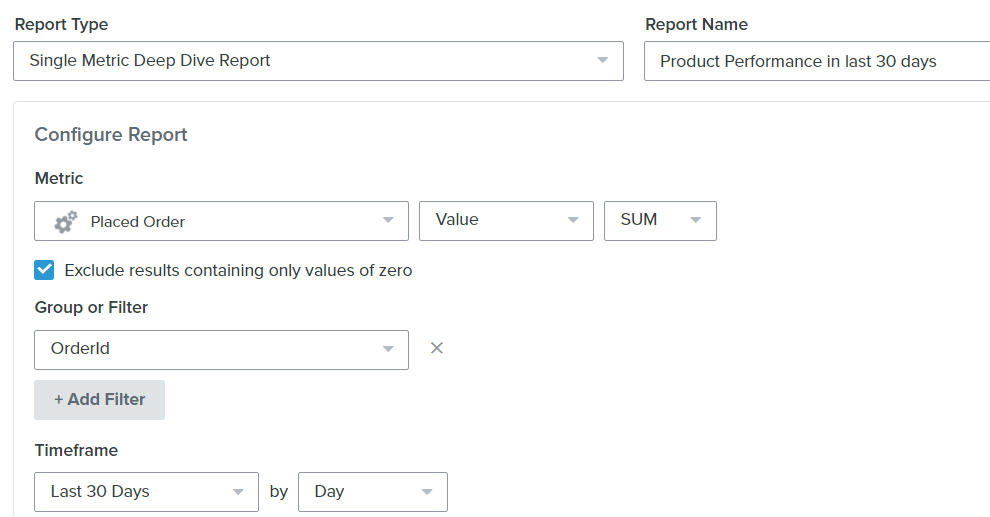 The output is zilch.
Changing the OrderID with ItemName gives me a nicely formatted report, however. 

How do I add the orderID to this report? 
I have tried multiple options but none seem to stick.