Hi all,
Just made my first abandoned checkout flow live and noticed the "your cart is empty" issue. Seems like it could be a pretty dissatisfying experience for customers who may jump between devices.
I saw this app mentioned: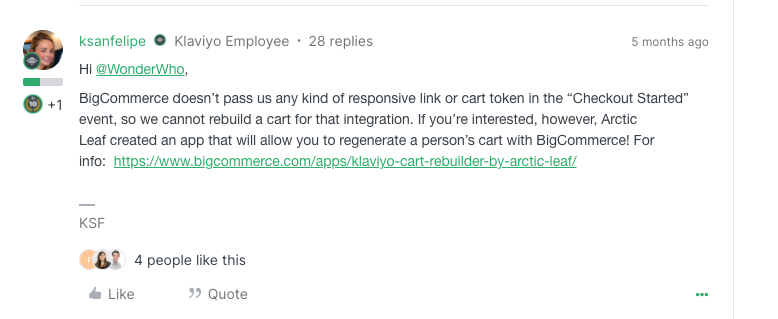 Has anyone used it or have any comments? It doesn't mention this anywhere as far as I can see, but would it also need the "added to cart" code embedded as mentioned here: https://help.klaviyo.com/hc/en-us/articles/360024310292-How-to-Create-a-Custom-Added-to-Cart-Event-for-BigCommerce ?

If anyone has any input on how the arctic leaf AC flow could work alongside of, or in place of other abandoned cart/checkout flows it would be really helpful, thanks!