Hey,
I wondered if someone could take a look at my flow and tell me where I've gone wrong in the set up.
We're a bike company and if someone purchases a handlebar, it is likely they'll need some handlebar tape to wrap around it. 
I've got a cross sell flow in action and its also a repeat purchase flow.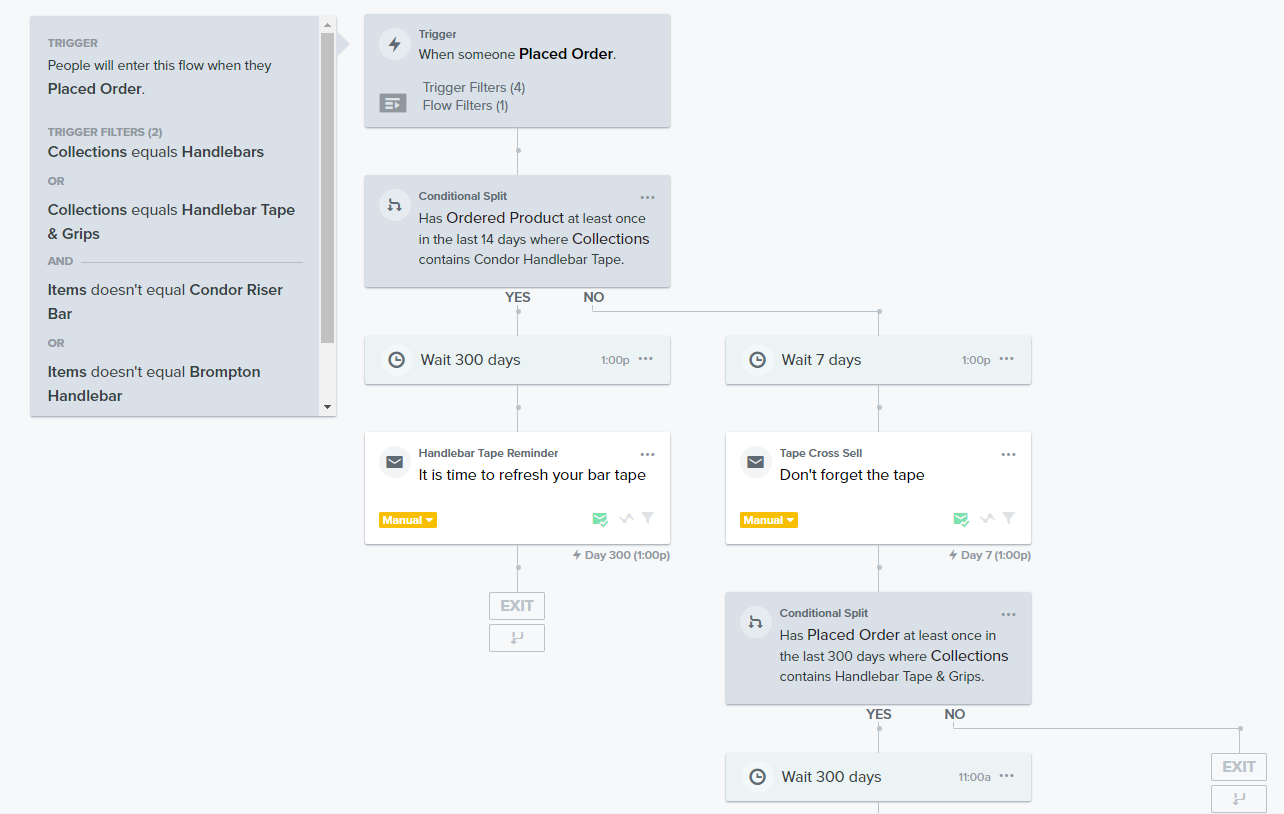 Email 1: if they recently ordered tape or it was part of their handlebar order. They don't need a cross sell email but after a year they'll need to repeat the purchase. So I set up a delay of 300 days and they'll get an email from us. 
Email 2: If they forgot to add handlebar tape and haven't recently bought any. They need our cross sell email.
Email 3: If they got our cross sell and then made a purchase. They are going to need to repeat that purchase after a year. I set up a extra string for those guys.
Here's my conditional split in detail: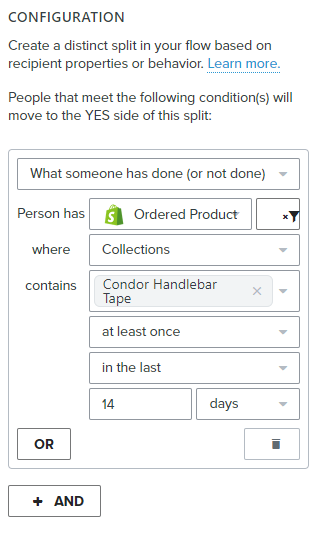 I set the flow to manual to see if it was working and unfortunately no one entered it. 
I quickly created a segment to look for profiles who had ordered the handlebar / tape / etc, since I set the flow to manual. We've have had two orders where a customer was a subscriber and they order just a handlebar. We got a match!  
I must have my flow settings slightly wrong, could someone give me some advice?
Thanks Claire!