Hey y'all!

This is my "customer winback" flow: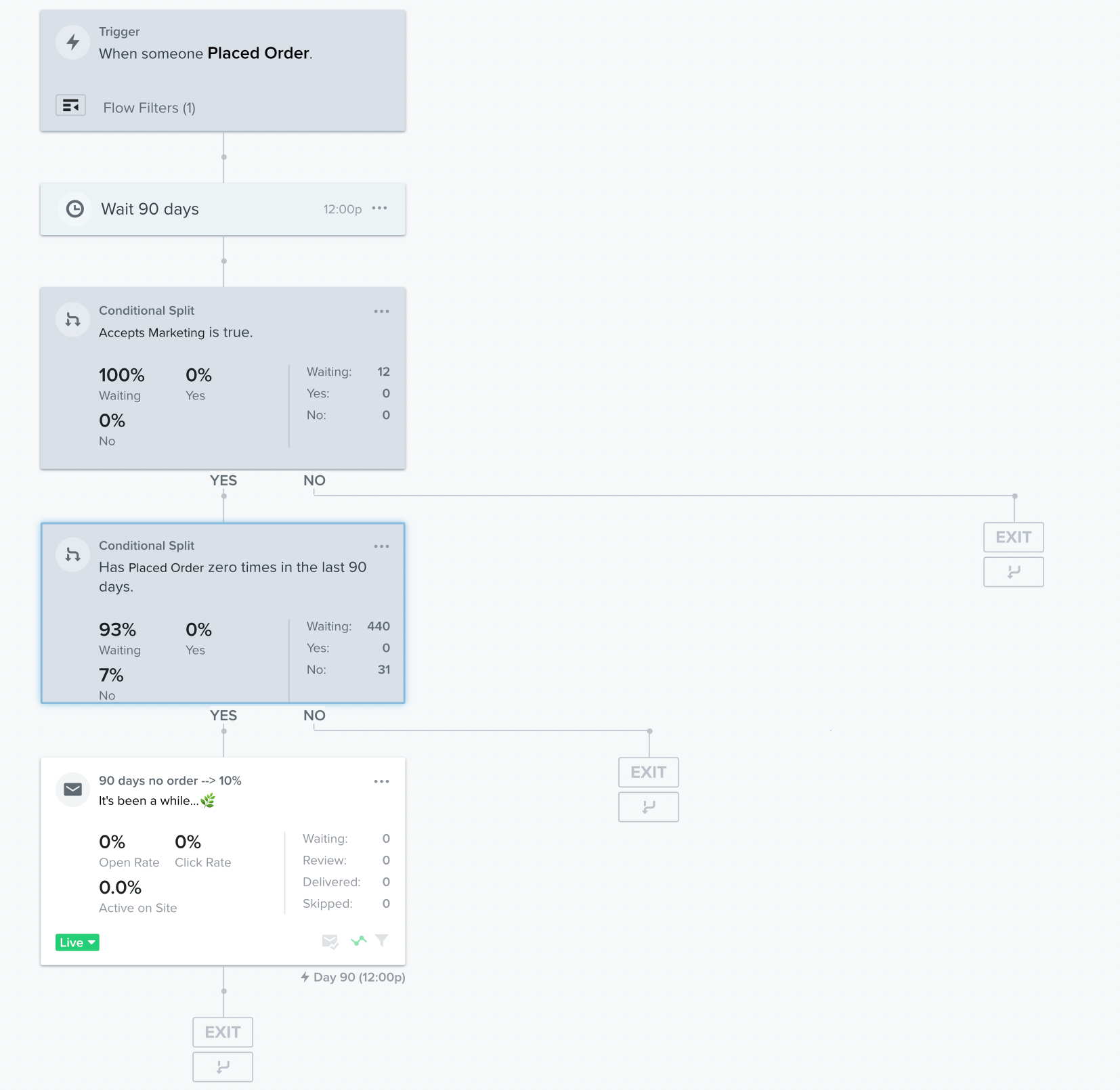 First, I want to know whether my conditional split of checking "Has Placed Order zero times in the last 90 days" is of any use or is it redundant? 

Second, what happens if I delete this conditional split while my flow is live? Does this mean I am going to lose the contact 440 people waiting on that split currently?
Thank you very much in advance!
best
Sinan