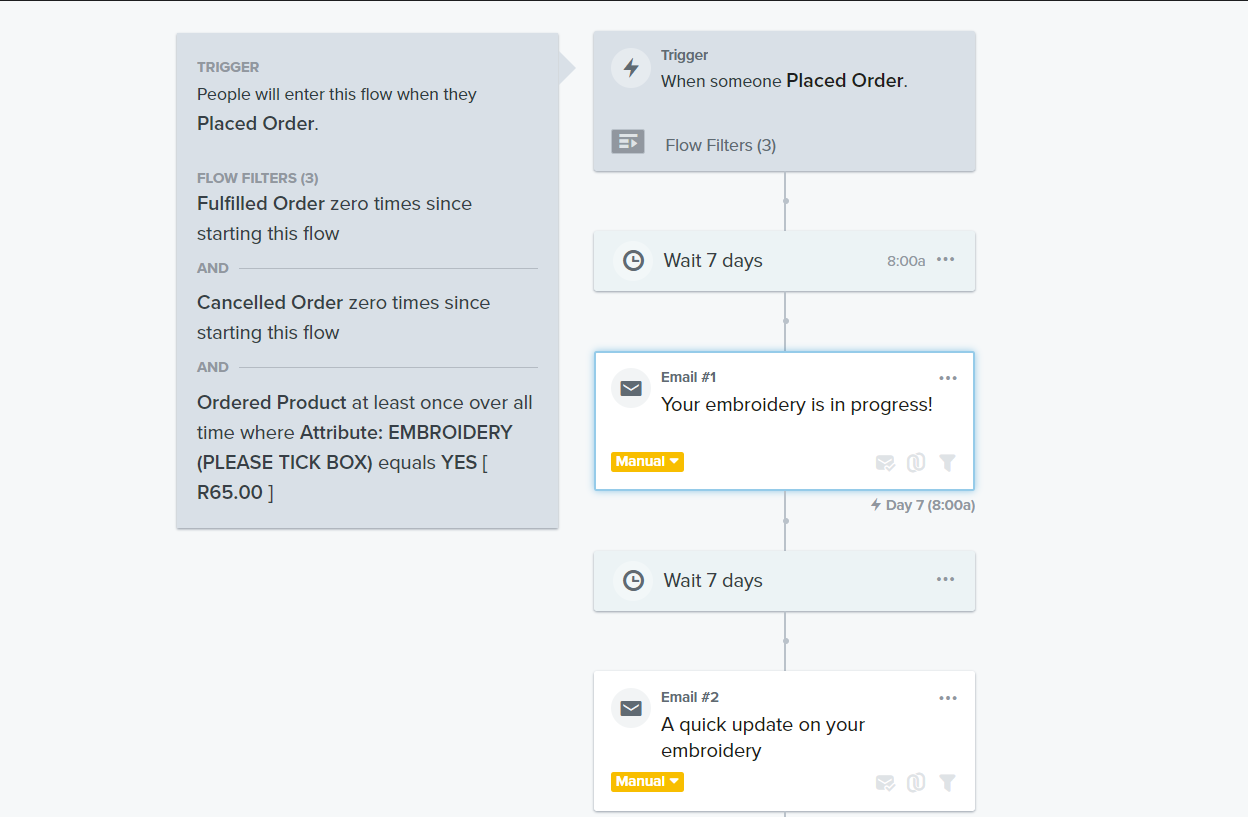 Hi Klaviyo Community,
I have the option of adding embroidery on to some of the tops I sell. I live in a country that experiences huge power outages.
I created the attached flow to update customers on their embroidery order as I'm getting heaps of mails asking for updates. 
I just want to find out if the flow filters I've used are correct? 
The automation should only send out to people who have placed an order with embroidery selected and they shouldn't get email 2 if the order is fulfilled in the 7 day window between email 1 and email 2. 
Any guidance will be greatly appreciated.
Warm regards,
Rox